It's that time of year when the market closes for two weeks and we flee Plant City. 😉  This year, we decided to stay semi-local by driving to the east coast for a few days.  First stop, Key West!  Living in South Florida, driving to the Keys was an easy get away for us.  But after having kids, it had been a while since we visited one of our favorite places: Key West.
We figured by now, the girls were old enough to be in the car for so long without it being to much of an ordeal.  They were really good troopers.  We made a pit stop in Fort Drum and Coral Springs before reaching Hawk's Key, where we stayed.  The pit stop in Coral Springs was really so I could finally try Giraffas.  I've seen them come up on my twitter feed and their food look yummy every time.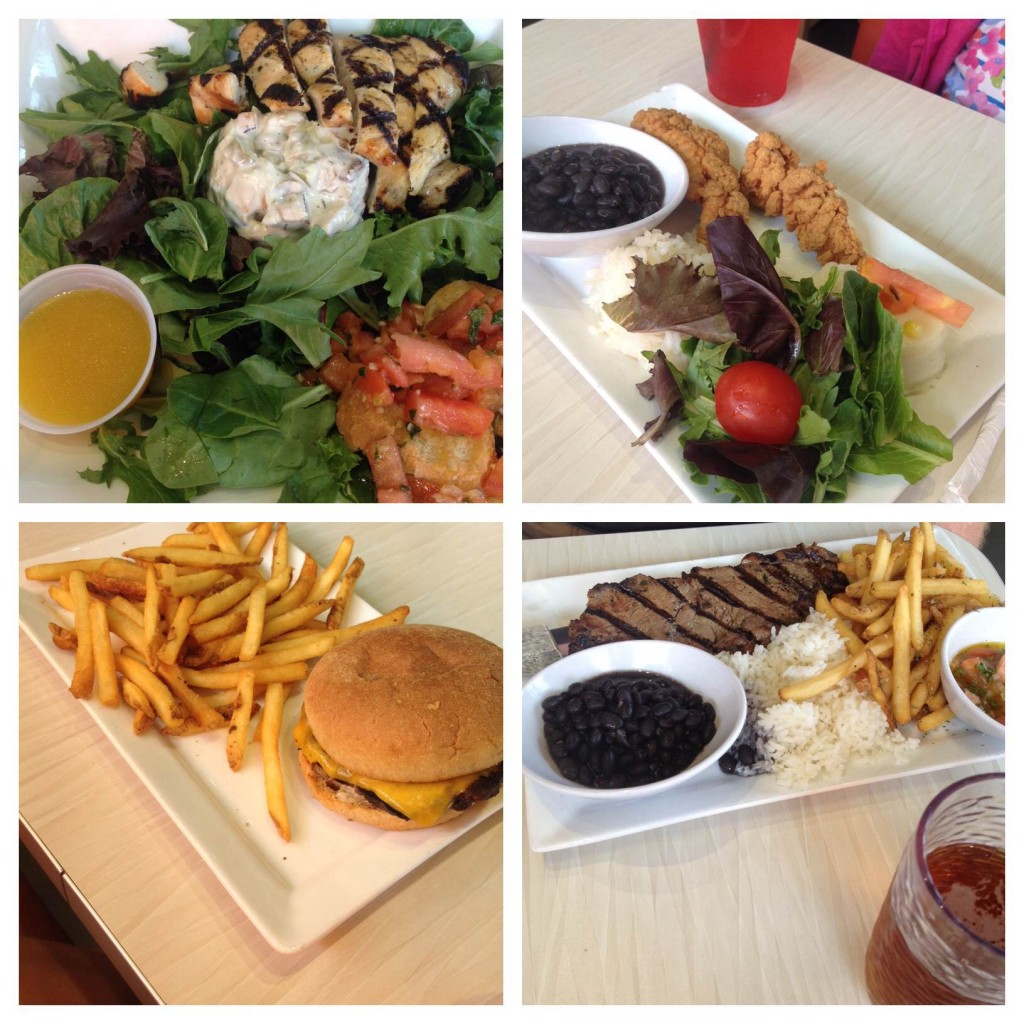 Giraffas is kinda like a Pollo Tropical but it's Brazilian and they bring the food to your table after you order it.  It's what I would call fancy fast food.  The prices are a little more than your typical fast food restaurant, and it shows in the quality of food you get. My husband ordered a small steak and I ordered the chicken salad, both were excellent.  If you go by, make sure to check in with yelp and you'll get a free peanut butter chocolate dessert with ice cream.  🙂
At Hawk's Cay Key resort we were fortunate enough to score a water view with a balcony.  I suggest you call directly to make a reservation instead of going online.  It saved us quite a few dollars by calling.  There are some not so happy reviews on Yelp about the resort, but the resort met our expectations.  The room itself was a nice size with a huge bathroom.  There was a small refrigerator we used which was unexpected.  I enjoyed the on-site dining options, but while you are here there are so many cool little places to try just down the road in Marathon or Islamorada.  The girls' really enjoyed the kid camp, the opportunity to learn how to kayak and seeing the dolphins.  This is definitively a family friendly resort, and the water views are just priceless.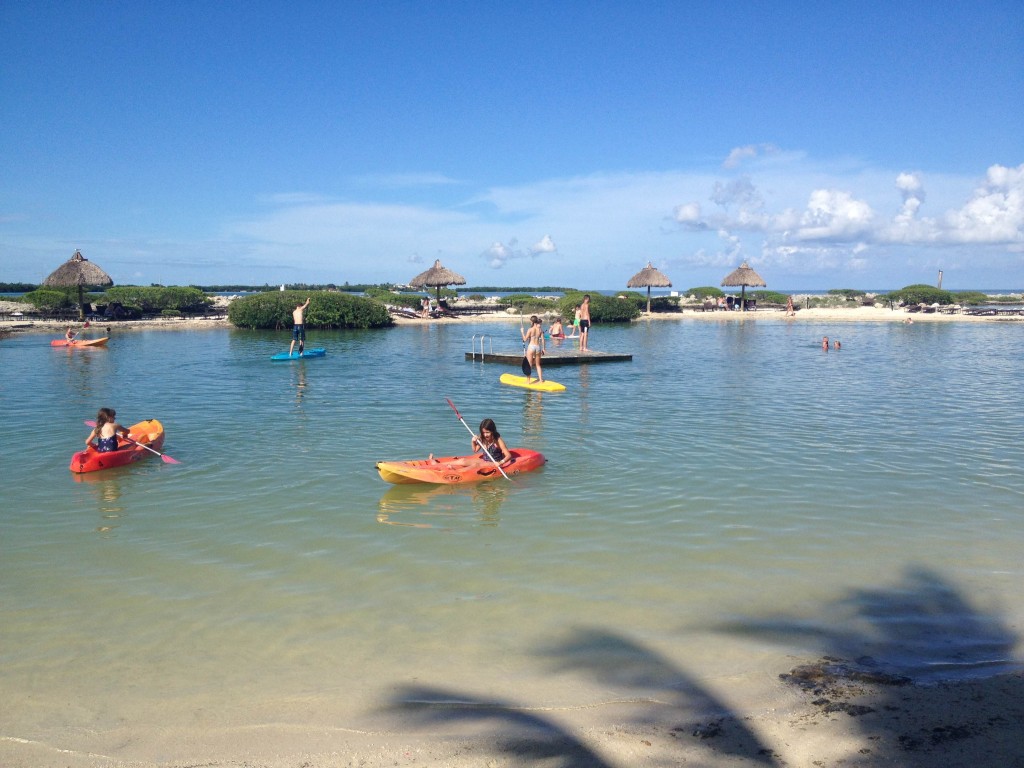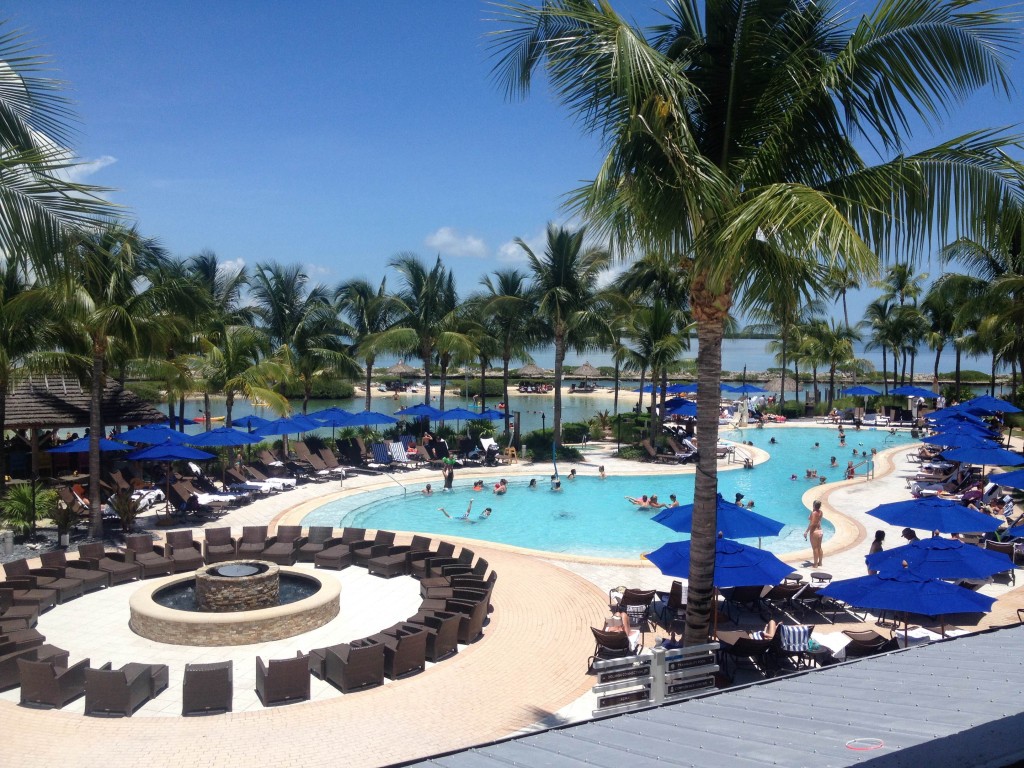 So, on to Key West.  As I said before, we've been to Key West a few times before.  We were only spending the day there, so we tried to hit all of our favorite spots.  We arrived in Key West around 11 am and headed straight for Grand Vin.  This is my favorite wine bar anywhere.  It's super tiny inside, but they have an amazing variety of wines to offer.  They have almost everything open, so you can really try it before you buy it. This place is dear to me because this is where I tried Sancerre for the first time.  Sancerre is my favorite white wine.  It's become our grown up version of where's waldo to look for it when reading a wine list at a restaurant.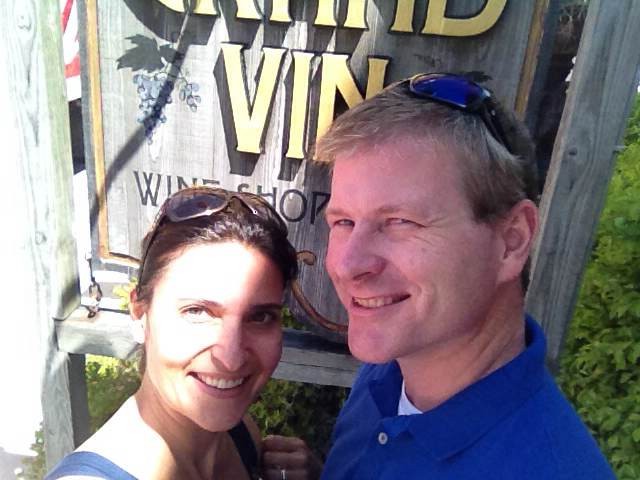 Once I had my wine secured, we headed down the street to La Te Da.  This place is amazing.  It's a hotel, bar, restaurant and show. It's just a fun and beautiful place all around.  Most interestingly, is the fact that it has kept it's original name for over 100 years.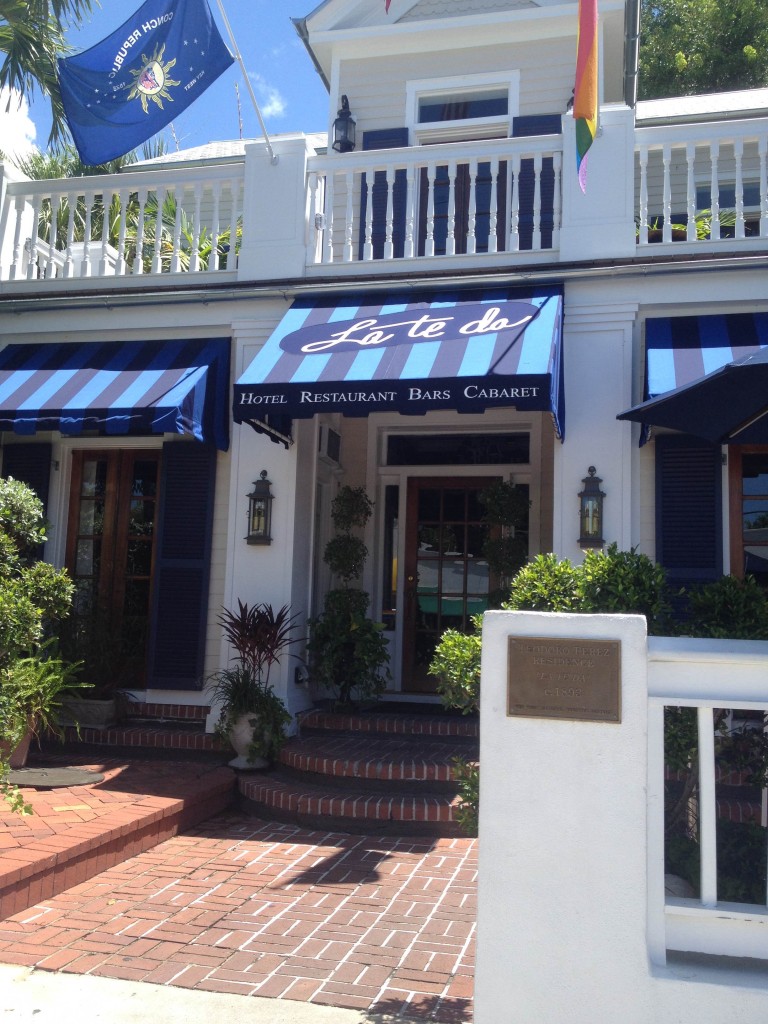 There we grabbed lunch: a delicious crab cake salad with a light dressing and sprinkled fresh goat cheese.  After our tummies were full, we ventured down memory lane while walking down Duval Street to the other end.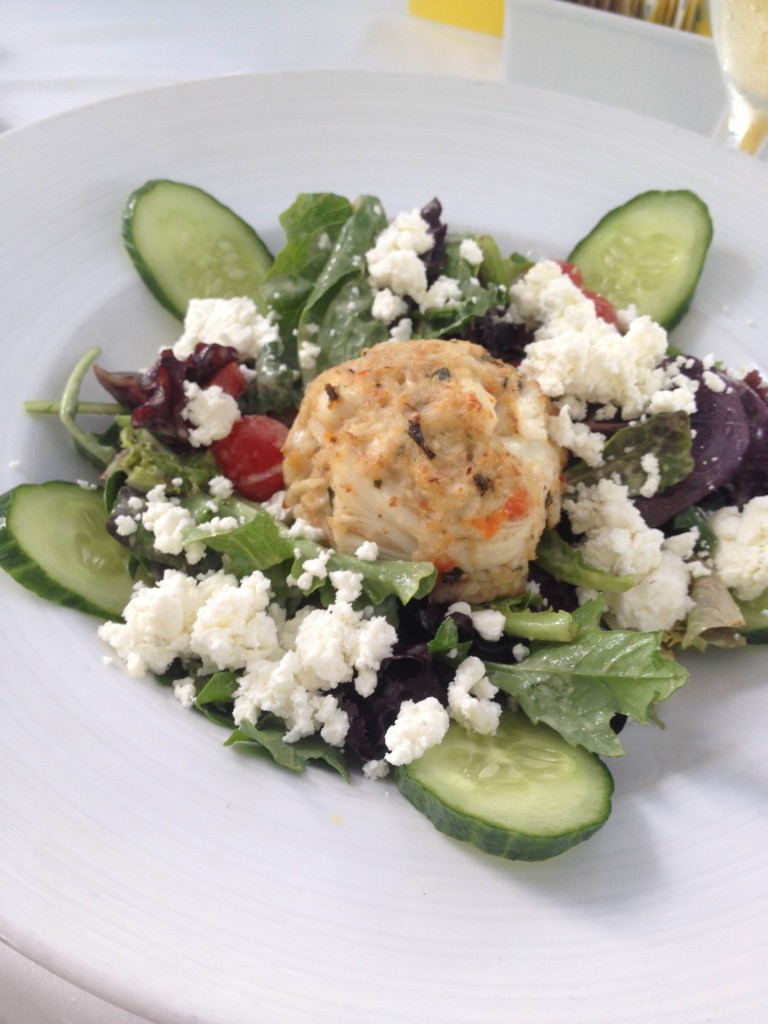 I love visiting Key West because although some things have changed, new stores are in, old stores are gone, it really still feels just like I left it last time we were here.  Being from Puerto Rico, the Keys will always feel like home to me without having to get on an airplane.
Have you ever been to the Keys?
Do you have a favorite spot to visit which always feels like you've never been away?