Tonight we decided to head over to Lakeland to have dinner at the Red Door Wine Market. I heard about the Red Door Wine Market through Fit Niche. They host a 5k pub run on Tuesday nights which starts and ends at the Red Door Wine Market. While I would love to join their pub run, this time I was there with the family. A quick check on yelp, revealed that they are "not" good for kids. I contacted the restaurant before heading there. Their response was that they did not have a dedicated "kids" menu. Was I worried about bringing my kids? Yes and no. Yes, because I didn't want to bring them to a "bar" but I knew that my kids would find something in their menu to eat. So, I felt confident we'd be ok. Besides, we were headed there at 6 pm so I knew there wouldn't be too much of a drinking crowd.
Walking up to the restaurant, it is very unassuming place. It's a little old house with a white tent outside. On this day, the tent was hosting a lot of runners. So we walked right by them to get a sit inside. Can I just tell you, how much I love the decor? It's a really comfortable setting with wooden floors and original art on the walls. Again, nothing fancy but definitively nice.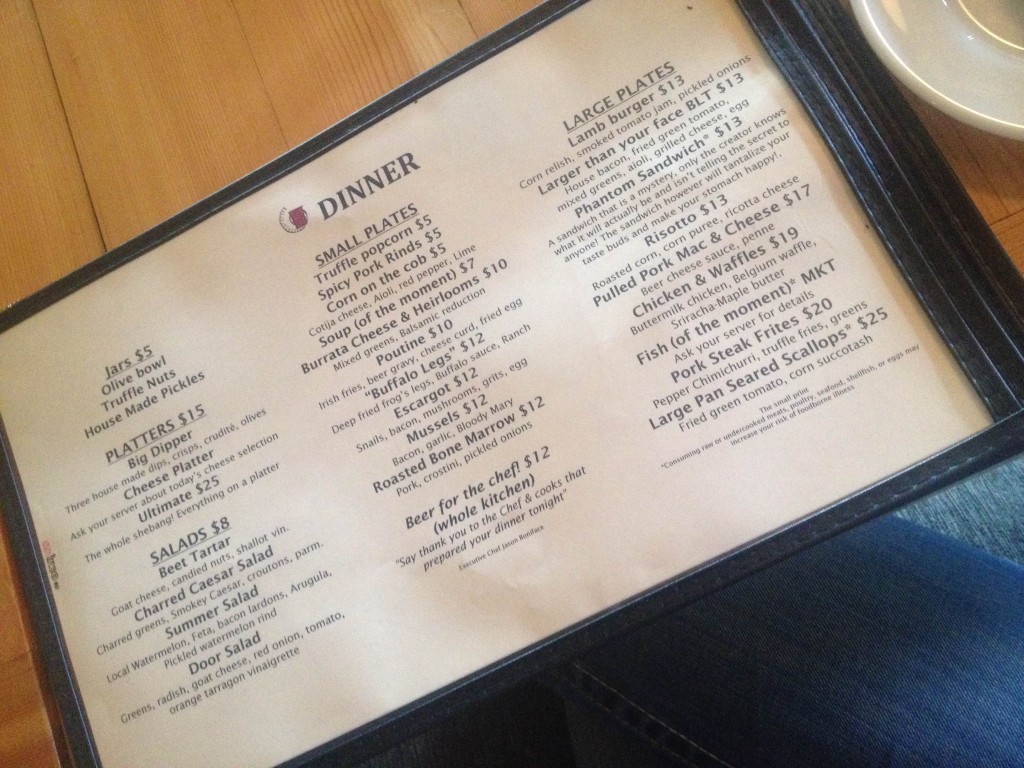 And on to the menu. We ordered the cheese plate. You get to pick three cheeses and we chose the smokey blue, brie and manchego.  These are all cheeses we have had in our house so we knew the girls would be ok.  We also ordered the olives and the corn on the cob as well as the pulled pork mac and cheese.
I'm not an escargot person.  I see it on the menu countless times, and every time I see it served drowning in butter.  Pass.  My husband decided to order it along with the bone marrow.  He always orders the bone marrow.  Doesn't matter where we are, he'll always order it.  But back to the escargot.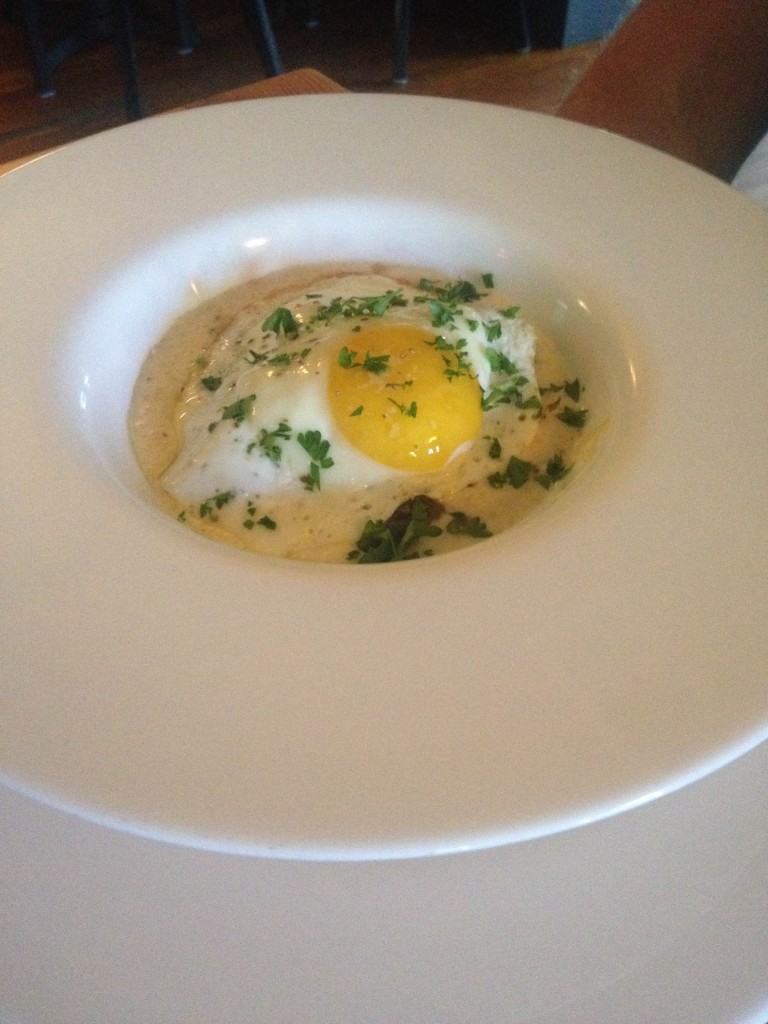 This was like no other escargot I've ever seen or tasted.  This was Savannah style shrimp and grits minus the shrimp plus escargot and topped off with an egg.  The most beautiful fried egg.  This dish was scrumptious.  I would have slurped all of it had I had a spoon.  Not joking.  Those were the best escargot and grits I've ever eaten in my life.  If they were served like this everywhere I went, I would order them again and again.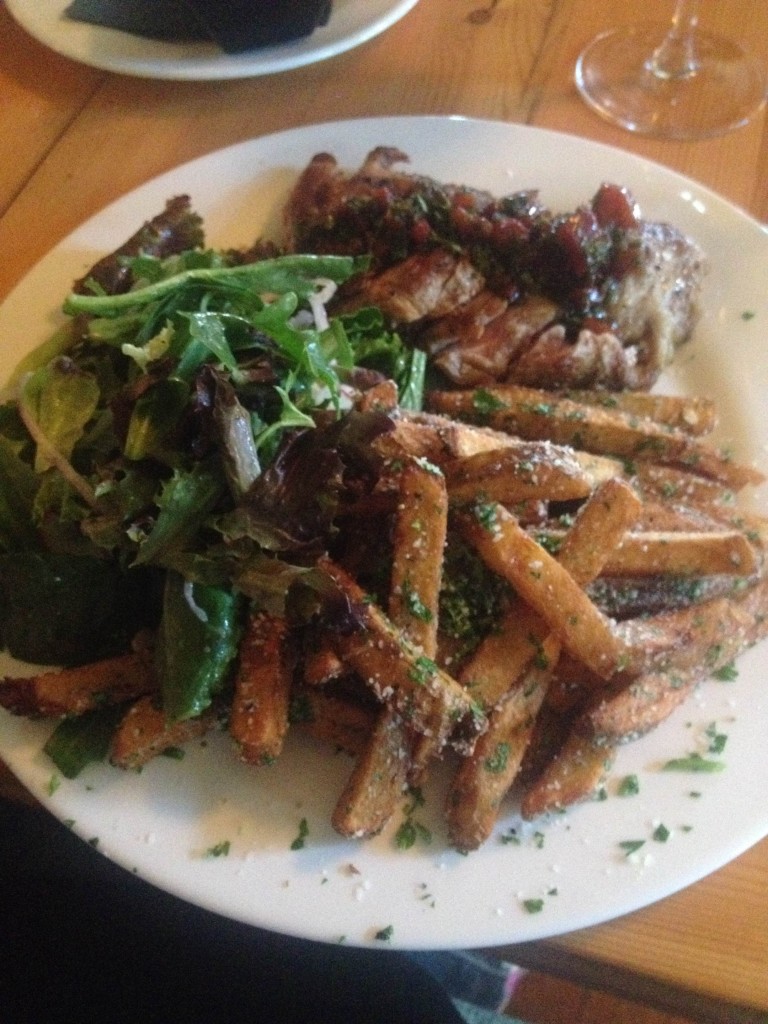 For dinner, I ordered the pork steak and frites.  It was also deliciously juicy and well seasoned.  The fresh salad was amazing.  I'm not big on french fries and would have preferred sweet potato fries, but that's just me.  The frites were very good.  We decided this restaurant actually reminded us of the ravenous pig in Winter Park.  And to us, that's the best compliment we can give any restaurant.