By the end of June I had decided that my running break was over. It was time to get back to running. I know its been hot and wet here in Florida, but honestly my shorts began to feel a little bit snug. Don't get me wrong, I don't think I'm fat. In fact, I don't even own a scale. I've always gone by the way my clothes fit so I knew it was time to get back to running. I mean, I hadn't gone for a run since June 4th and before that it was May 7th. And according to my trusted Nike+ app, it appears I only ran twice in April. Yikes!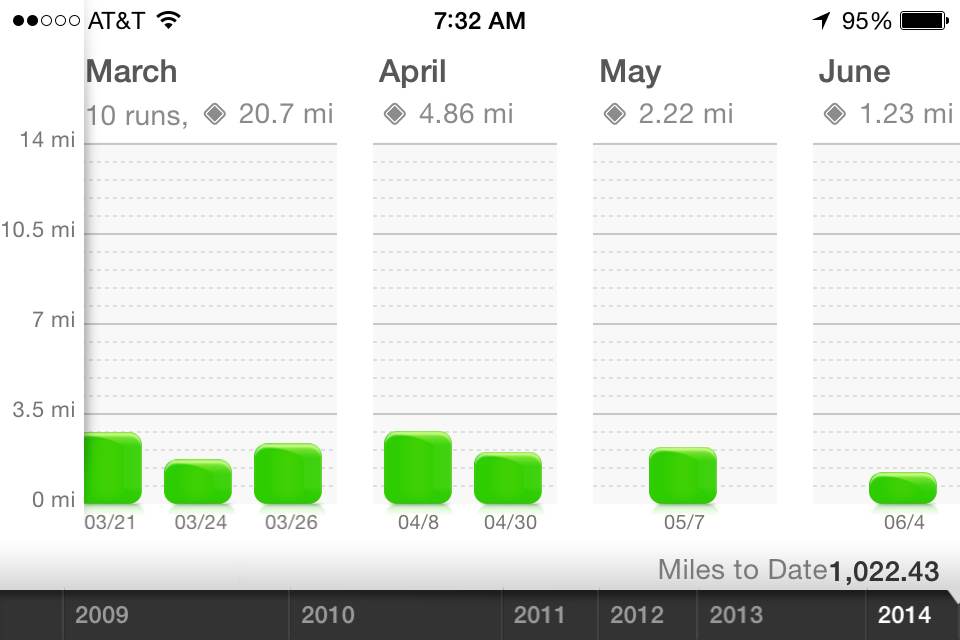 Although it's been extremely hot and wet this July, I'm happy to say that I was able to run 32.96 miles during this month as well as bike 38.44 miles! For the running, I attempted to run two to three times a week. For the biking portion, I attempted to ride my bike on Saturdays instead of driving. It just made sense to ride my bike as part of cross training instead of driving to the gym to go to a spinning class. Here's a blog post I wrote about it.  When you are short in time, you have to get creative!

But all this running it's not just for my waistline.  I've decided to run the Red Ribbon half marathon in Lakeland.  The race is almost in my backyard.  Lakeland is less than 30 minutes away, so I won't have to get up at midnight to get there on time.  I kid.  I kid.  Still, it's really close to home and I just love training in the summer.  Wait, did I just say that.  Well, really.  As much as I like running in cooler weather, it's just so much harder to run in January or February for me.  I figured as long as I run before the sun comes up or after dinner time, which in our house is somewhere between 7-8 pm, then I can deal with the heat of summer.
Are you training for any Fall races?