A while back I wrote a blog post about riding my bike through town.  I wrote the blog post on June 1st before I got my Yuba bicycle.  Now you may wonder what's so special about this Yuba bike.  I have two small children who are still learning how to ride and control their own bikes.  This Yuba bike allows them to ride on it with me so I have control and I don't have to worry about where everybody is while we ride around.
On Saturday, we rode our Yuba cargo bike to the Y for soccer drills practice.  Yes, it was super hot, but it was a nice 2.5 mile bike ride so we enjoyed it.  After soccer practice, we jumped in the pool to cool off before heading back home.  On the way there, my back tire felt flat but it wasn't, so I didn't know what was going on.  I thought maybe we had reached maximum weight capacity.
Hey @YubaBicycles
how much weight can you carry on a mundo? My back tire feels flat but it isn't. Have I met max carrying weight?
— Xiomara Meeks (@xiomeeks) August 23, 2014
Well it turns out my back tire was not flat, but was low on air.  On Sunday, I stalled in bed and didn't go for my morning run. Instead I decided to ride my bike.  We had a few errands to run: YMCA, Hibbett Sports for soccer equipment, lunch and the bank.  We left around 1 pm.  After about a half hour, we reached our first stop: YMCA.  We had to return to the y for our pool bag.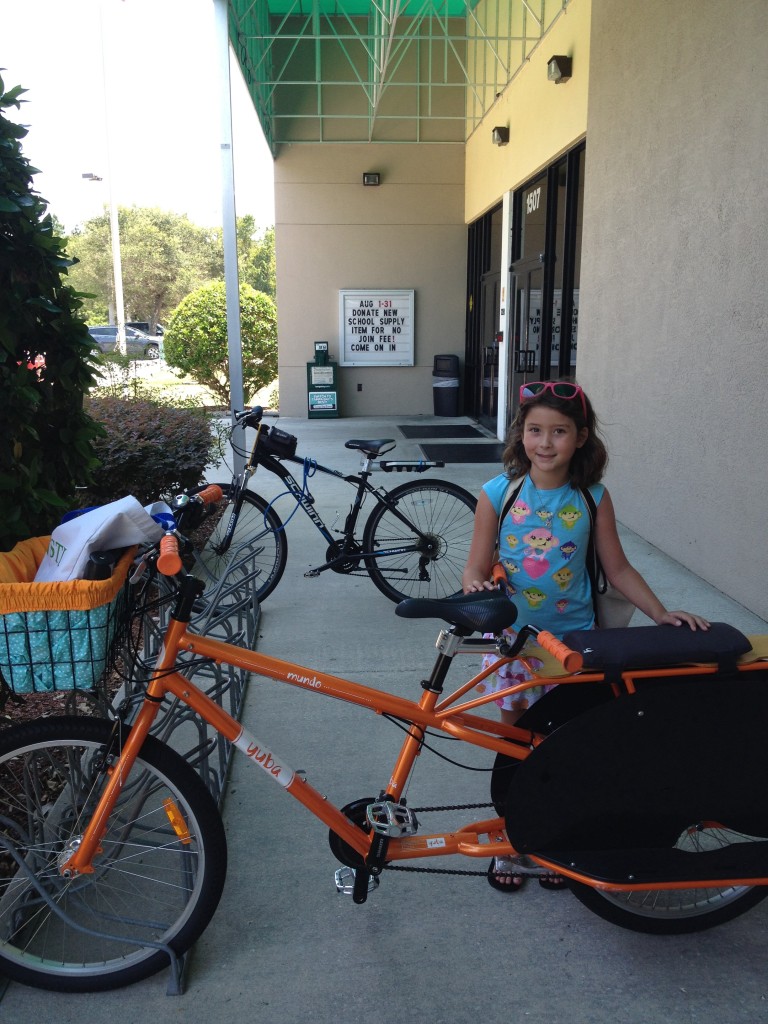 Our pool bag was safe and sound in the locker room. We were ready for our next stop: Hibbett Sports.  The girls needed soccer cleats, shin guards and socks.  Another few items were purchased just for fun: a soccer goal, a soccer ball, shorts and of course I had to check out their sale rack only to find a running shirt.  Yes, please.
Before picture: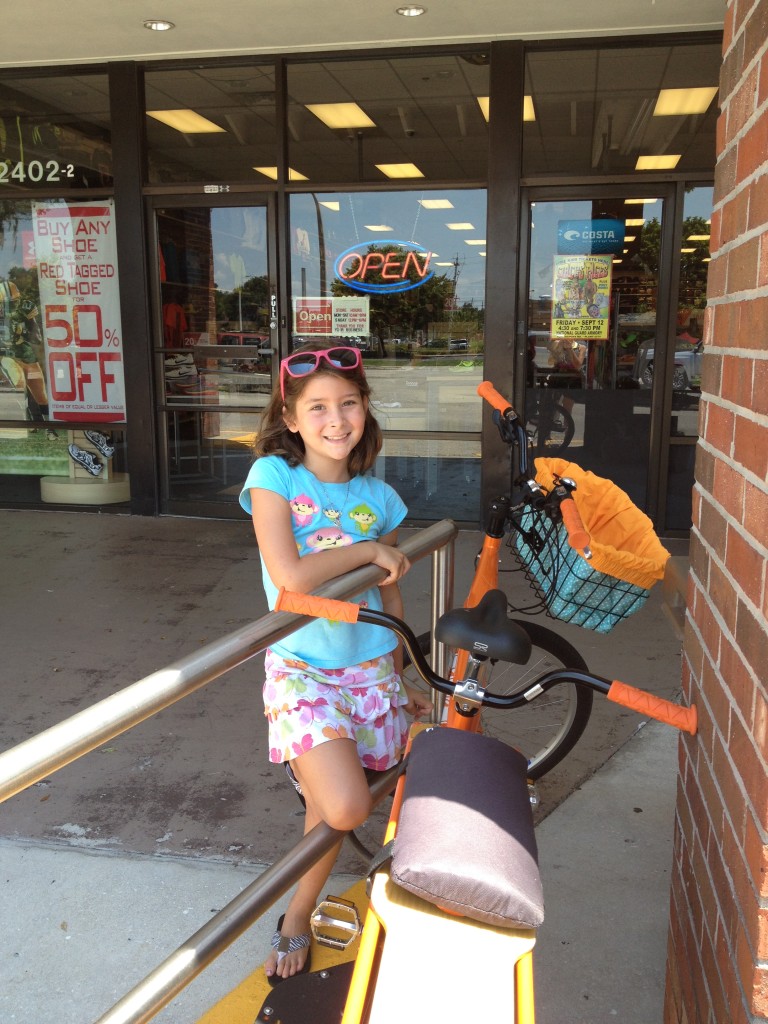 After picture: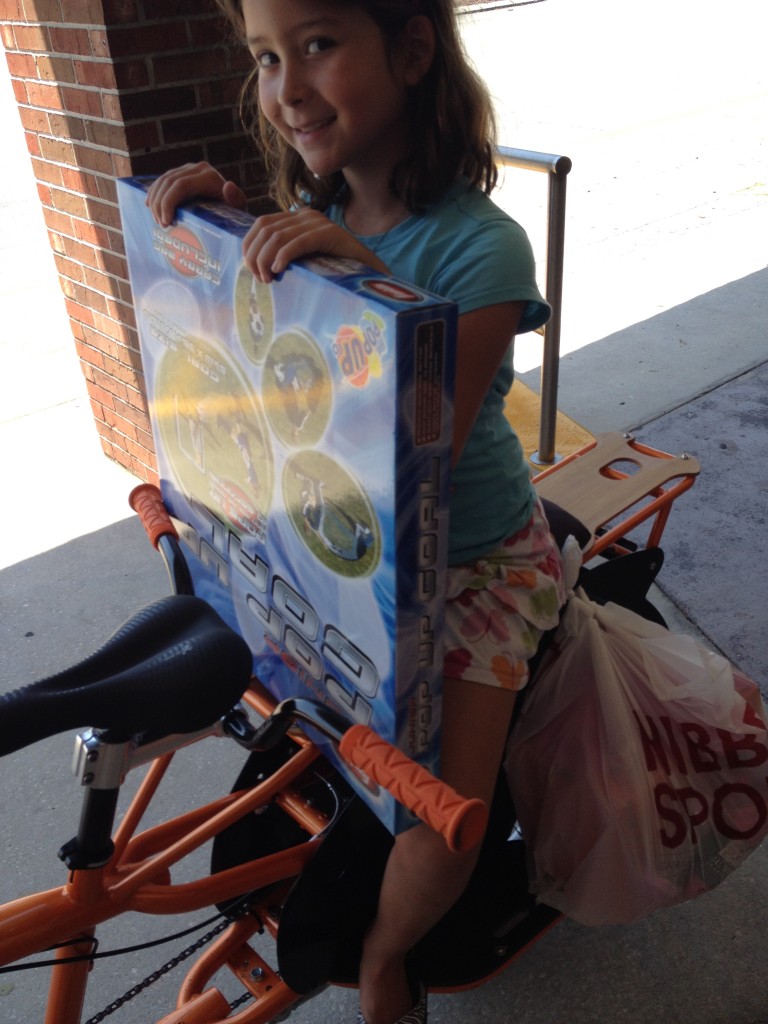 After Hibbett Sports, it was time for lunch.  This little lady has found a new love: chicken wings.  We rode our bikes across the street to Checkers for some chicken wings.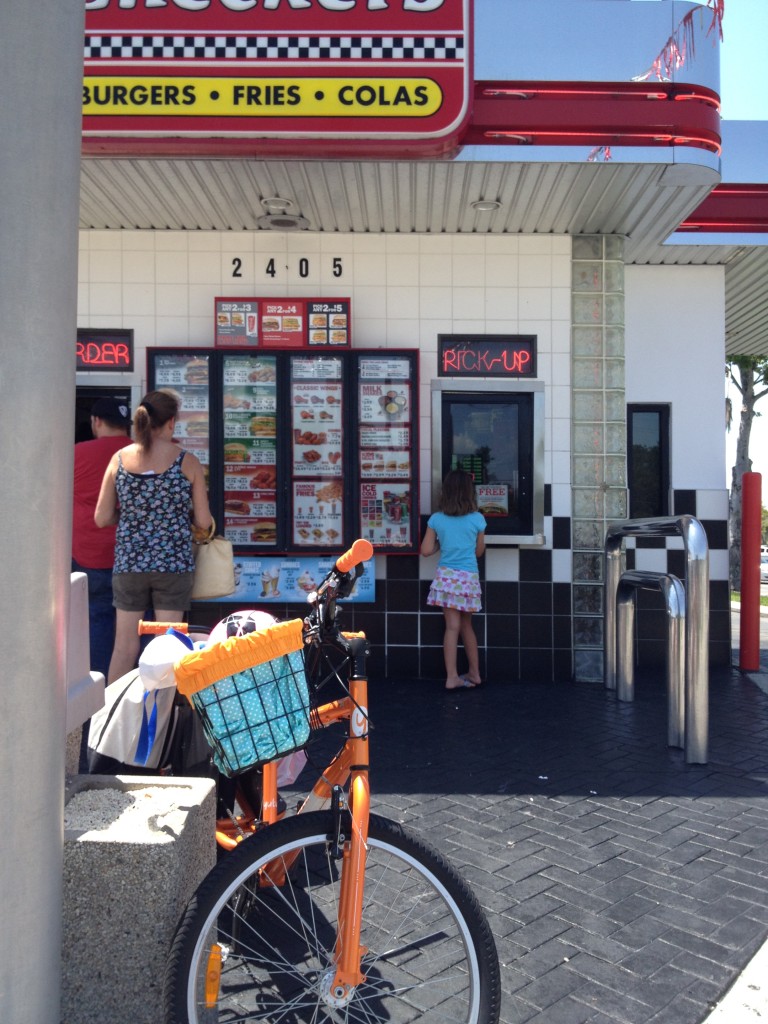 After the chicken wings, we had just one more stop: the bank.  Luckily all of these places are on one road.  So we made our way to the bank.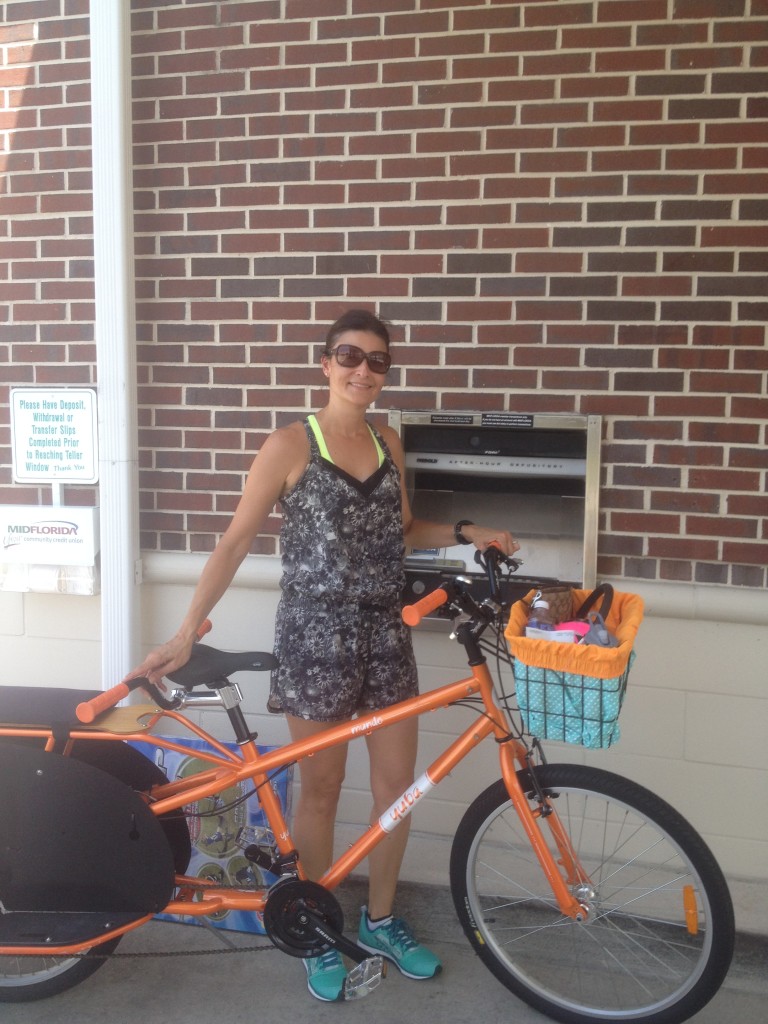 We rode our bike for 6.6 miles.  We were gone for about 2 hours, which doesn't seem like that long considering we were on a bicycle.  If you are having trouble fitting fitness into your life, I suggest you try riding your bike.  The time I spent on the bike today allowed me to spend one-on-one quality time with my daughter which wouldn't happened had I gone to the gym.  Plus, riding on the bike with her teaches her how to be active.  Which at the end of the day, isn't that we are all trying to do?