After visiting Hawk's Cay, we headed over to Deerfield Beach.  We decided to stay at the Embassy Suites because that's where we had our Rehearsal dinner 10 years ago.  Plus we also like the extra space, being across the street from the beach, and the free hot breakfast every morning.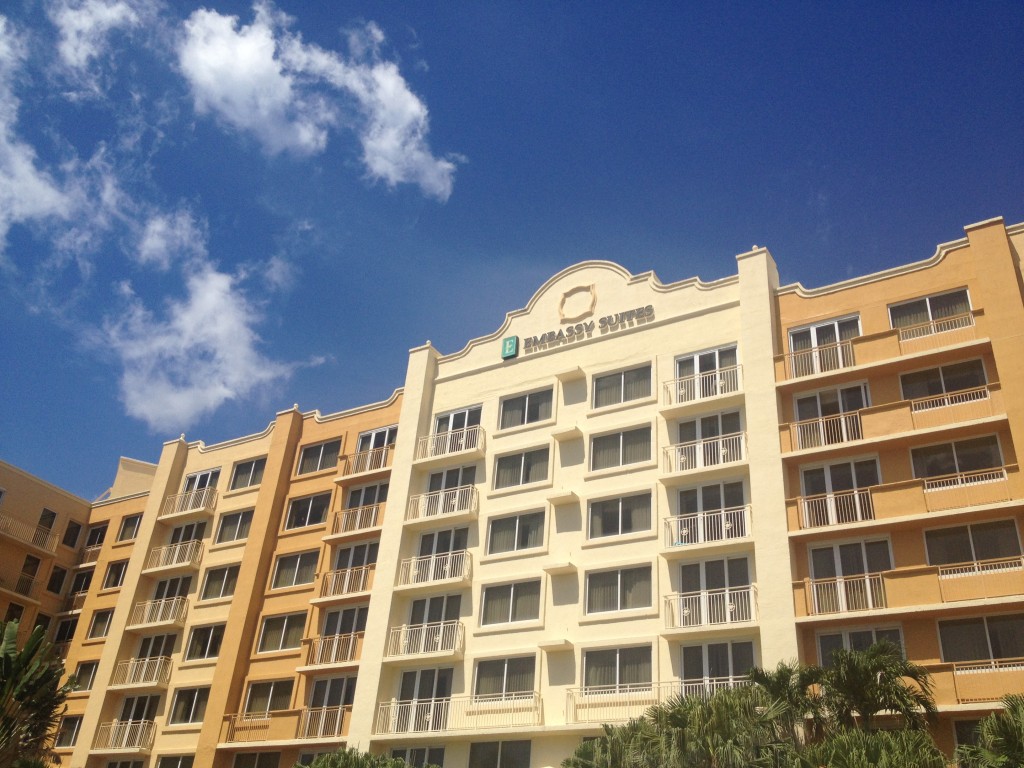 However, I was surprised to find out that this hotel did not offer free internet.  I need access to internet just like I need hot water.  Don't you?
What to do in Deerfield Beach?
While we were there, we enjoyed going to the beach.  The hotel has a private beach just across a quiet street and while it is small, it has the most beautiful clear water.  The girls had fun snorkeling and playing in the surf.  As the girls get a little bit bigger I think I'll try to get them into the surfing classes.  They would have to be up before 7 am to get ready and that just didn't happen on this trip.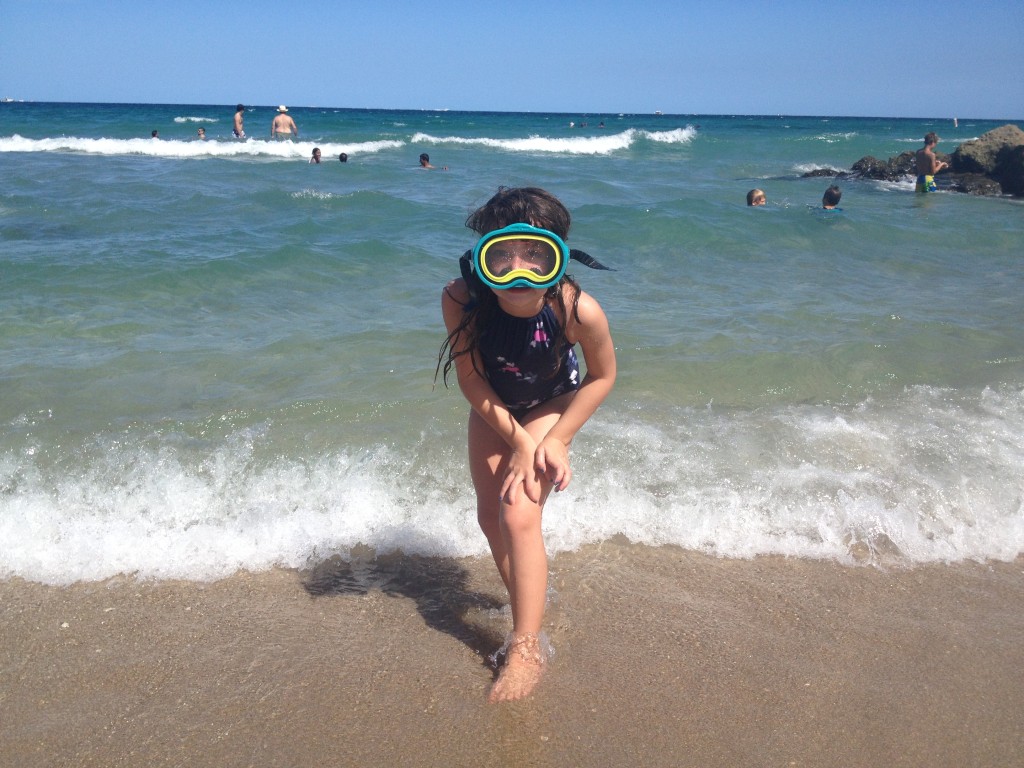 Deerfield Beach is a beach town just south of Boca Raton.   While we were there I was able to go on my old running route of running on A1A between Deerfield and Boca.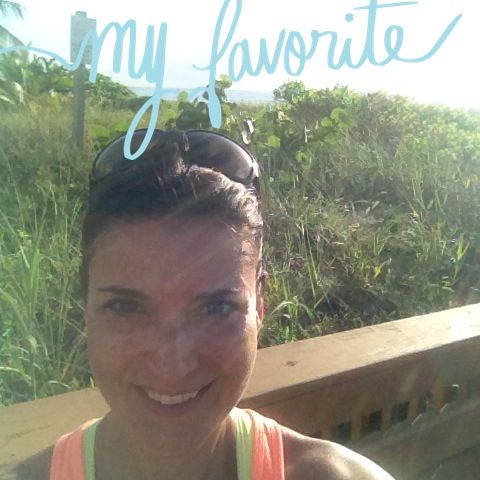 Surprisingly I was able to run with the sun instead of running before the sunrise.  The heat wasn't too bad and luckily there were showers all along my route so I could splash cold water on my arms and keep going.
Next stop…Boca Raton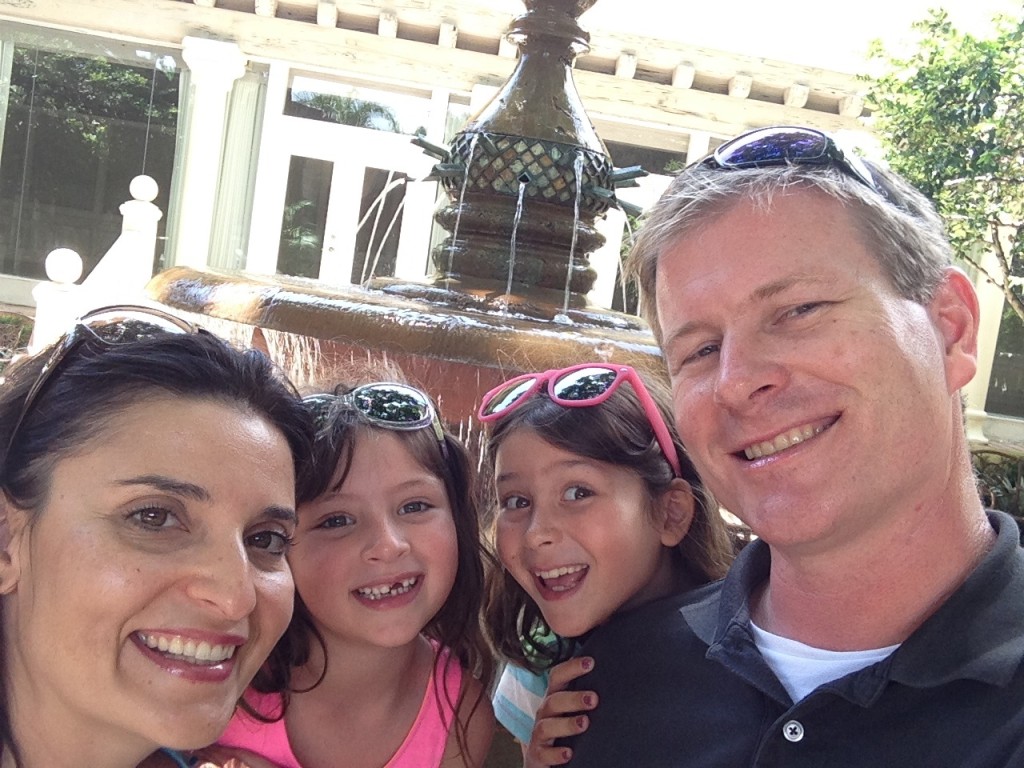 While we were there, we visited the Addison where we got married 10 years ago.  It was nice to show the girls where we got married and recreate our wedding ceremony with Zoe acting as the officiant. In case you are wondering, Piper was the flower girl. 😉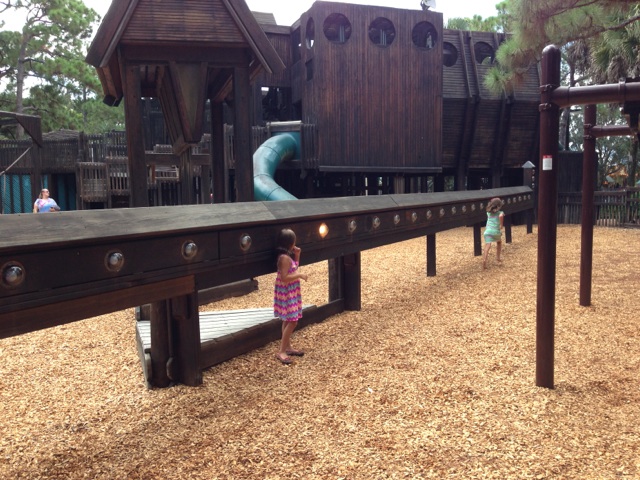 After our "wedding", we headed over to Sugar Sand Park in Boca Raton.  This is an amazing park with baseball fields, a science explorium, playground and carousel!  While entrance to the park is free, they charge $1 to ride the carousel.  Within the playground area there's a splash zone.  The girls had a great time running around and making new friends.
What is one thing a hotel must have for you to stay there?
Do you visit local parks while traveling?