Normally during the summer months we attempt to visit a new beach on this side of our coast or at least make it to Anna Maria Island. This summer we knew we would be staying at the beach for our vacation, so instead we decided to visit Florida's Springs.  Lithia Springs has been on our list ever since we moved to Plant City.  I've been waiting for Piper to get a little bigger so she wouldn't be scared of the cold water.  In case you've never been, the water remains at 72 degrees all year long.  In other words, its freezing.  At least to me, they are…
Lithia Springs
Lithia Springs is a 160-acre park located in Lithia, Florida on the Alafia River.  The spring is about 30 minutes from our house in Plant City.  Our trip was a last minute thing, just one of those hot days in Florida when you just want to take a cold shower because it's so hot and humid outside.  That was us.  Instead, we stopped at a nearby Winn Dixie and picked up some sandwiches to have at the park.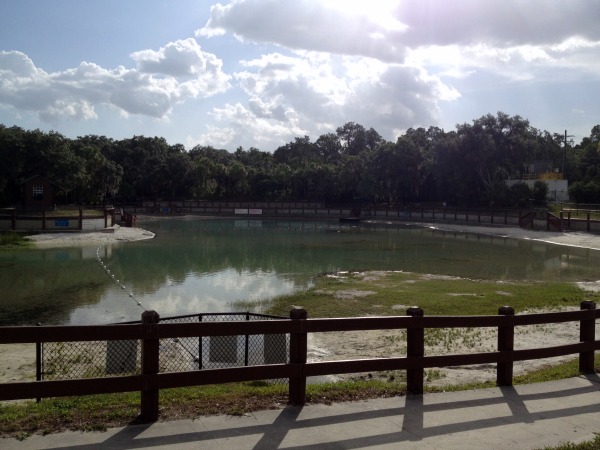 There's an admission fee of $2 per vehicle (up to 8 people/car), $1 per additional person.  There's also a $2 fee per person to go swim.  Hint: If you have the slightest inclination to go swimming, go ahead and pay the $2.  Otherwise, you'll have to trek back to the entrance gate to get a wristband for swimming.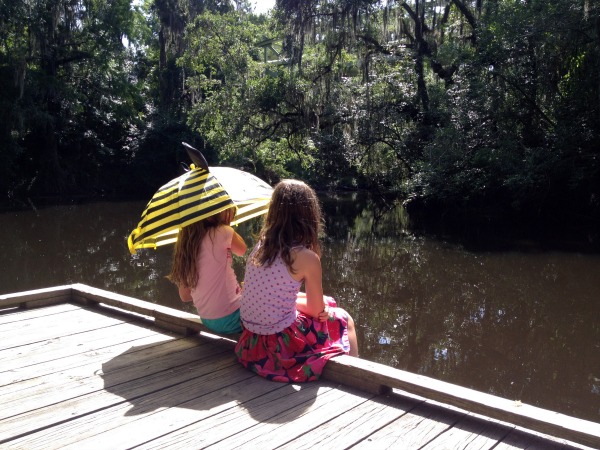 There's small dock area where people were fishing.  Inside the park there is a nice shaded playground area and there are pavilions.  However, if you plan on using a pavilion, I suggest you reserve one because this park gets really busy.  We ended up setting up a "picnic" on the grass with our blankets because all of the picnic tables were being used.  If you'd like to read more about it, click here.