Disclaimer: As a Busch Gardens ambassador, my family was invited to visit Adventure Island. We received four free day passes in exchange for this review. I was not compensated monetarily for this review. All opinions are my own based on my experience.
This was my first visit to Adventure Island in Tampa. Yep, the last time I went to a water park was close to five years ago when we went to Aquatica for my niece's birthday. The girls were so young, and it was overwhelming to say the least having two toddlers running in opposite directions. So I figured now that they were older, I would be able to relax a little and enjoy.
If you read my blog, then you know I really like Key West. Imagine my surprise when I walked in the park and saw this.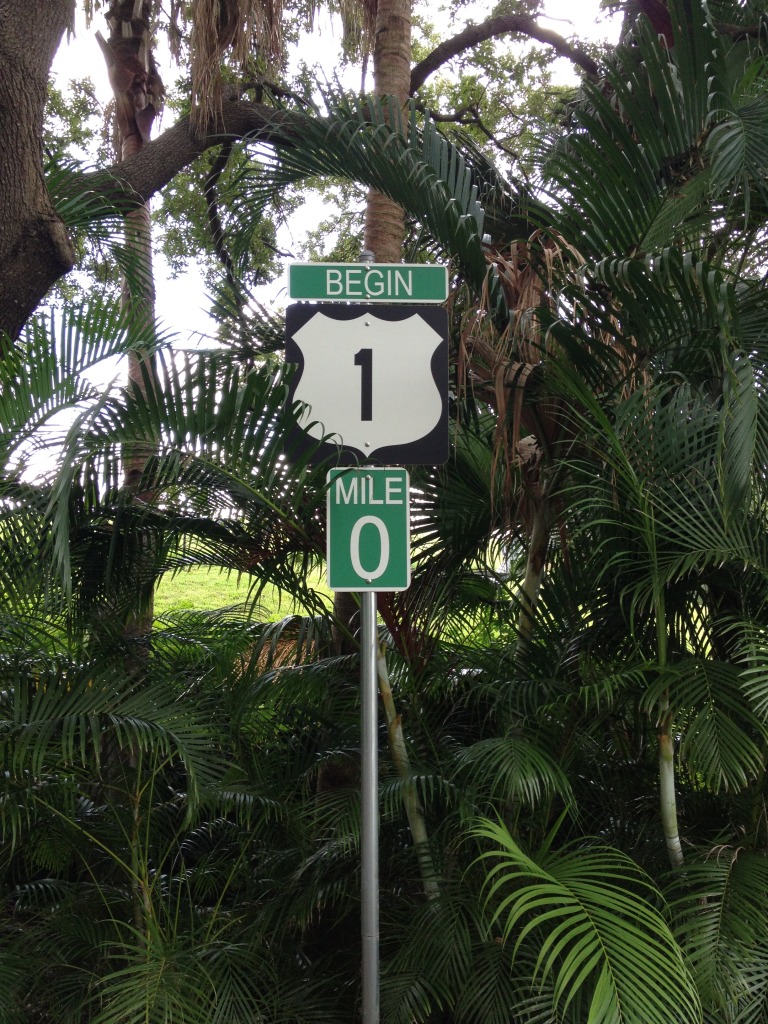 Having just been to Key West seeing this sign made me so happy. Walking into Adventure Island was almost like being in Key West. The 30-acre water park is decorated in an island theme with pink and light blues and lots of greenery. I really enjoyed the water walkways between the pools to keep your feet cooled. And so did my kids. 🙂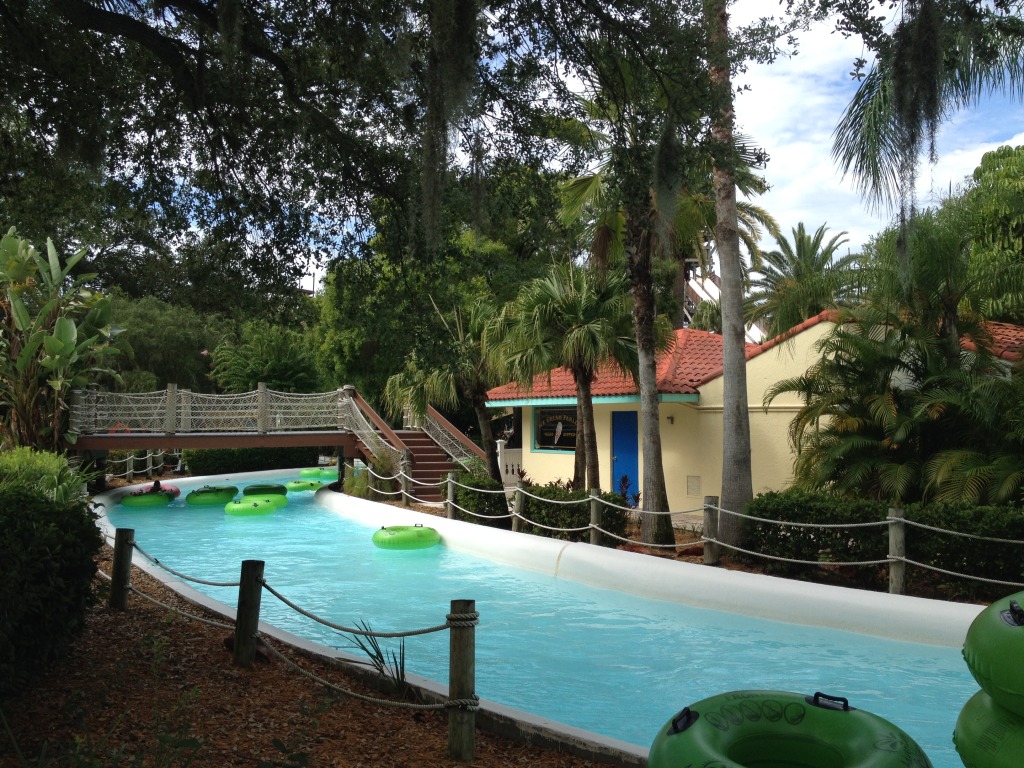 We enjoyed the lazy river which seemed to go forever. My favorite part was going through the "greenhouse" with the sprinkles. I think the girl's favorite part was the Splash Attack play area with the massive bucket on top. It was a challenge to get them away until they remembered we hadn't been to the wave pool yet.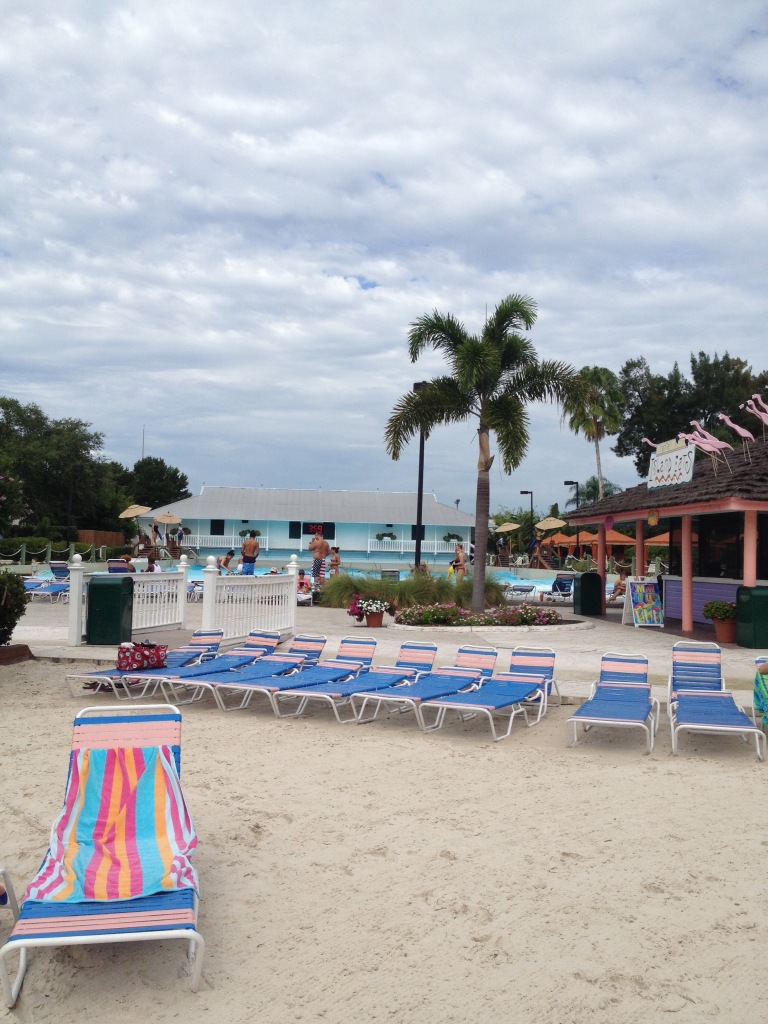 Another thing I enjoyed of Adventure Island is the fact that you can bring your own cooler and enjoy a nice lunch in one of their many shaded picnic areas. I think the best area was right before you get to the Splash Attack. There are lots of mature trees covering the entire area giving it a nice shady, almost woodsy feel to the park.  They also offer cabanas and chickee huts for more comfort. Adventure Island now offers a Caribbean Coin which is a wrist band you can load up with cash or credit card and use it as a form of payment.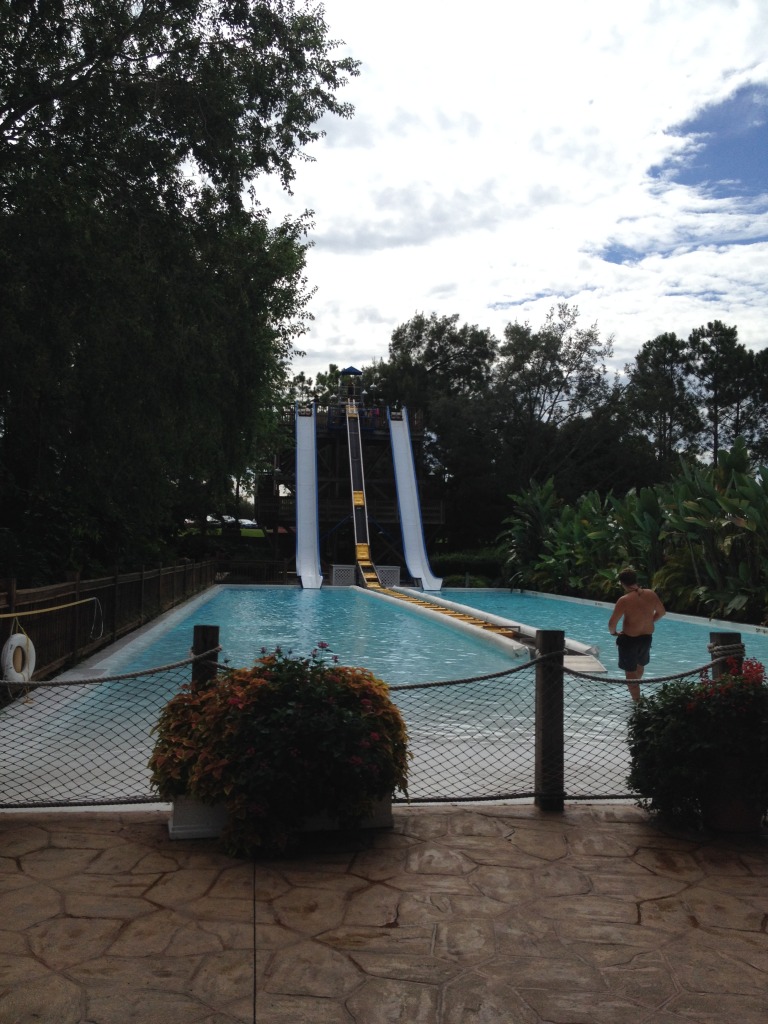 While we were there I overheard other people's excitement because there were no lines. And it was true, we didn't have to wait at any of the lines! So, if you want to hold on to summer try to get to Adventure Island before they close for the season. Their last day open for this season will be September 28th. Adventure Island is super easy to get to. If you are coming from Orlando, you can take I-4 to I-75. If you are coming from the St. Pete area, you can take I-275 to Fowler Avenue.