While staying at the Renaissance in Boca Raton we had the option to eat at a lot of new to me places.  Trying out new restaurants is always a favorite of mine.  Here's a list of the fun places to eat we found while in South Florida.  These are all "kid approved" places too.
Corner Bakery Cafe
Corner Bakery Cafe recently opened in Brandon near the mall on State Road 60.  However, getting to that location has been difficult.  When I noticed there was a Corner Bakery Cafe within walking distance from our hotel, I knew we would have to try it.  And try it we did.  We stopped by daily for coffee and sweets in the morning.  Really, why not? We were on vacation. 😉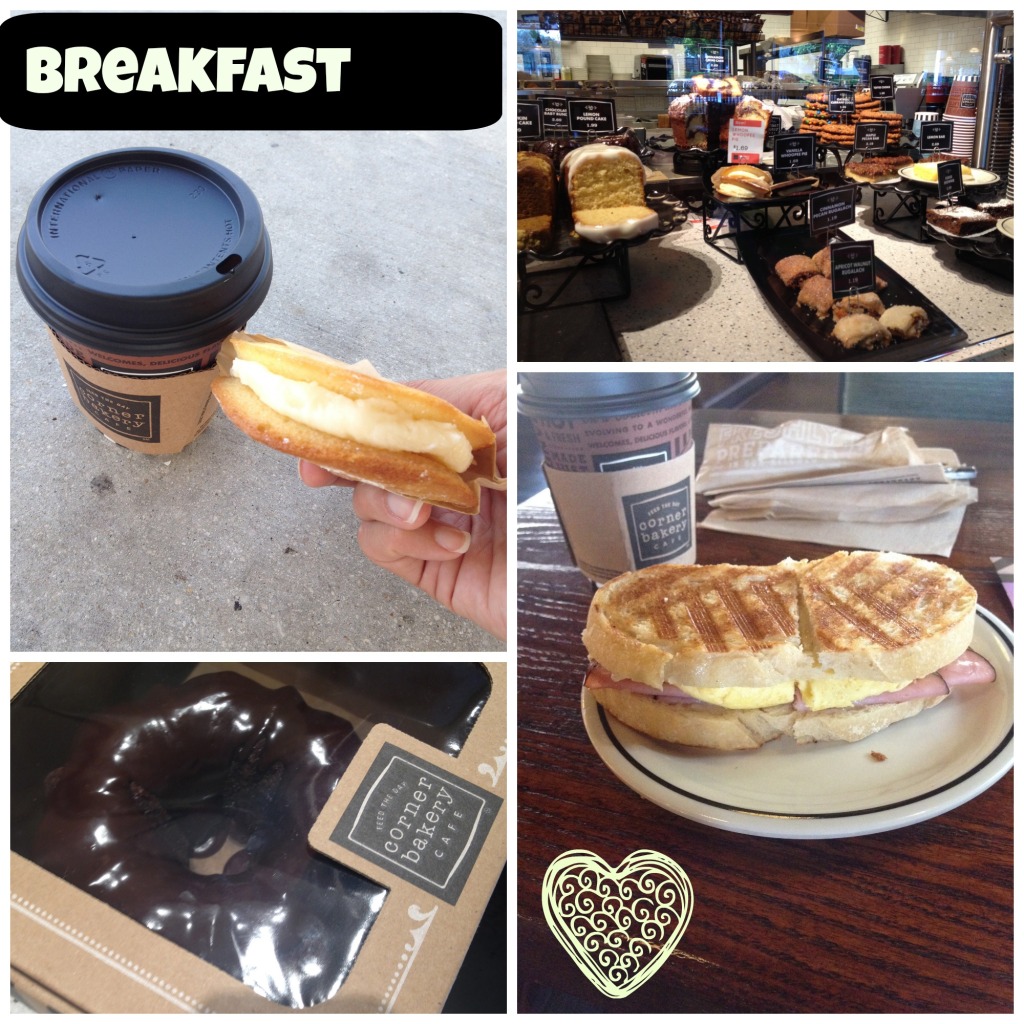 Another thing I liked about the Corner Bakery Cafe is a partner with Share our Strength's "Dine out for no Kid Hungry" which provides free school breakfasts, after school and summer meals and connections to local food pantries.
100 Montaditos
We found 100 Montaditos while walking around City Place in West Palm Beach with Betsy from Desserts Required.  I "met" Betsy on twitter on a #SundaySupper twitter chat.  We were having so much fun on twitter we decided to meet in real life.  With our breakfast in hand from the corner bakery, we headed to the Deerfield Beach Tri-Rail station.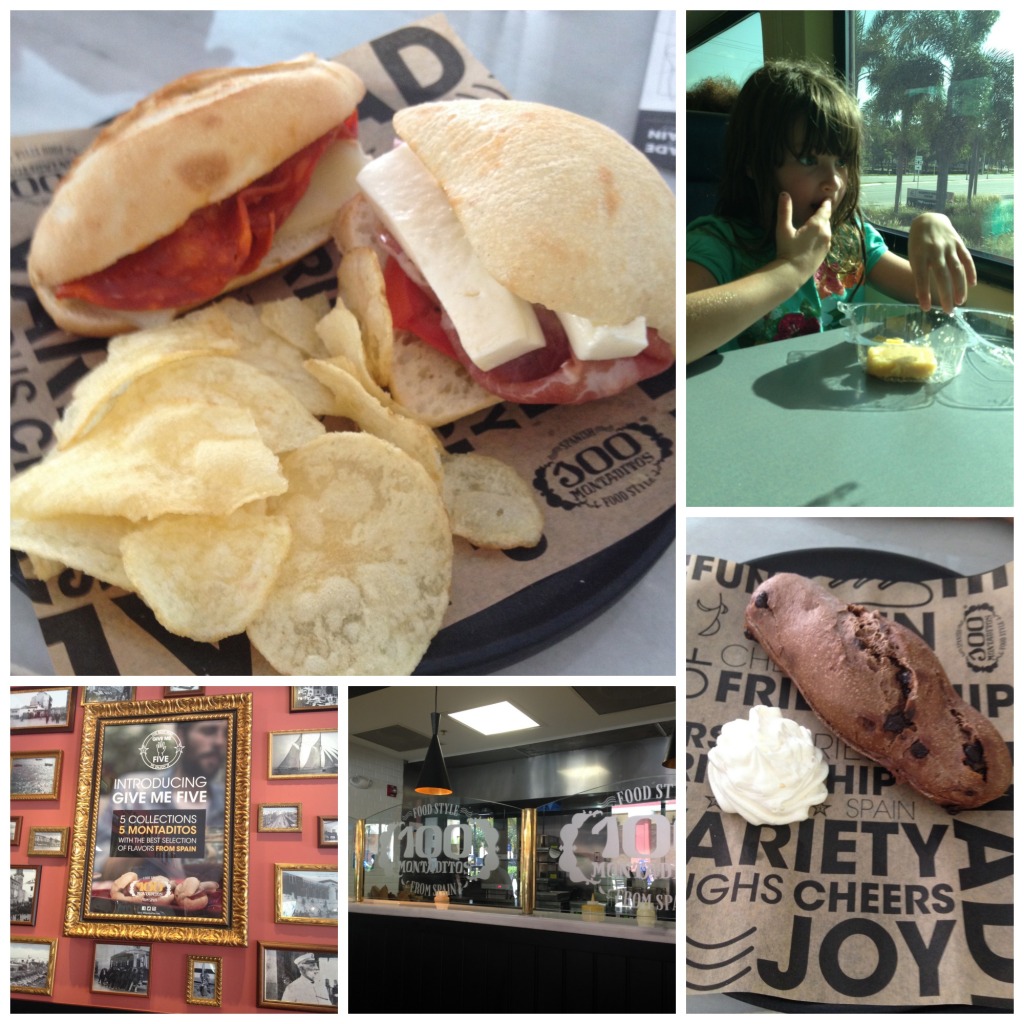 We walked around City Place trying to figure out a nice spot to eat that would also be kid-friendly when we found 100 Montaditos. Basically, a montadito is a small sandwich.  Think of them like a tapa-style meal so you get to try different things in one sitting. I had to try the chorizo and of course, one with Serrano ham.  🙂 We also got a dessert montadito which was chocolate bread with nutella.  The owner explained to us that the bread used for the montaditos is shipped from Spain par-baked and they finish the baking process when you order.  You could really tell the difference because the bread was crispy on the outside and still gooey on the inside.  Fresh out of the oven.  I hope we get one on our side of the coast soon!
Shake Shack
My friend Droolius has been instagramming these delicious burgers, fries and shakes for a while now. So much so, that I had to go check it out for myself.  We went to Shake Shack in Boca for dinner one night. I really liked the feel of the restaurant. It is very modern and fast. I love this new trend of "fast food" restaurants were ingredients seem to be the number 1 concern.  Shake Shack burgers are made with 100% all-natural angus beef, vegetarian fed, humanely raised and source verified.  What's not to love?!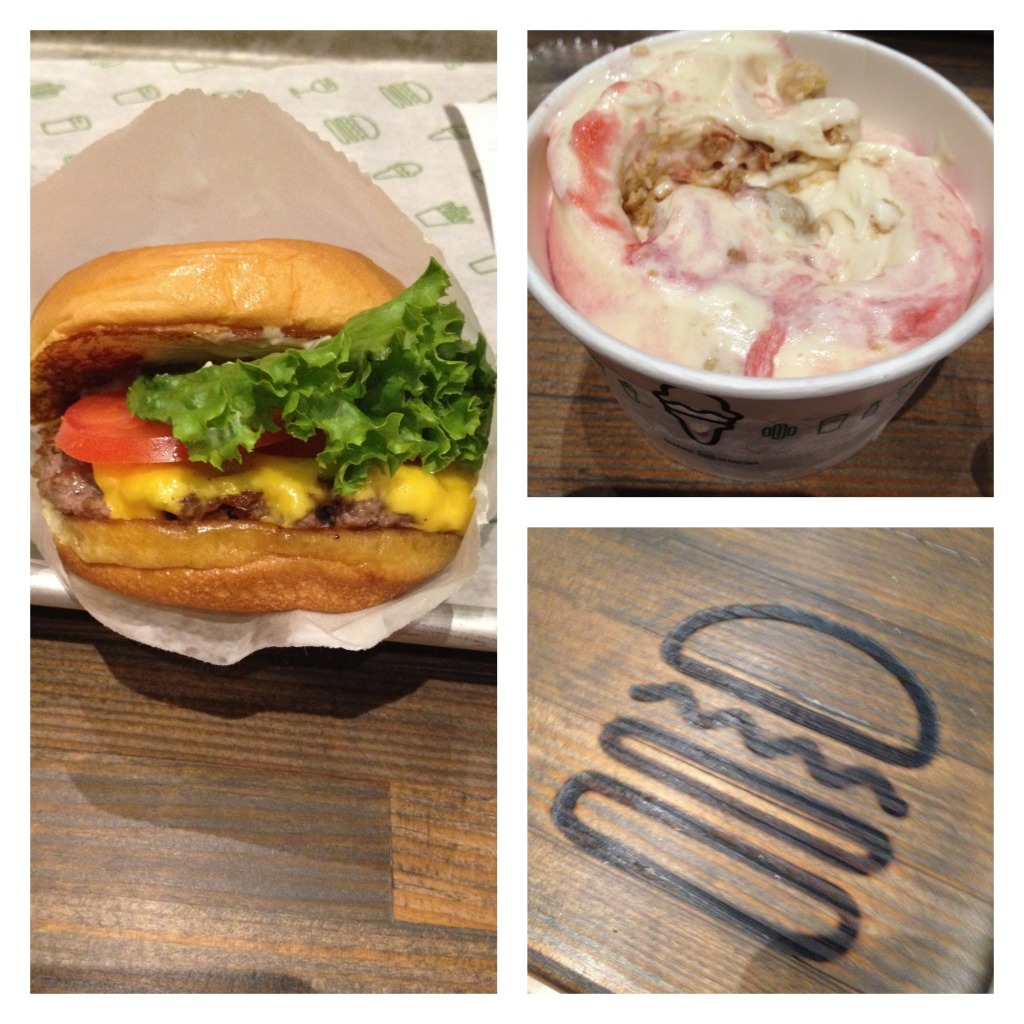 How to describe the burger…it was nice and juicy and it really felt homemade.  It did not have that frozen patty taste at all.  I would go back next time I'm craving a burger. As for the "concrete", I really had a difficult time choosing. But of course, I chose the Mizner's Muse: vanilla custard, cheesecake blondie, strawberry puree, and cinnamon marshmallow sauce. The custard was great, but I would add more strawberries 😉
Muddy Water's
This is one of my all time favorite spots in Deerfield Beach, Fl. I used to eat lunch here regularly while leaving in South Florida. It's a fun place to order a few chicken wings, smoked fish dip and my favorite chopped salad. The atmosphere is almost like being in Key West with their tropical theme patio. The girls enjoyed talking to the Parrots while waiting for our food.

Do you try new places while traveling or do you stick to your "tried and true" places?