This past weekend we headed back to Boca Raton for a quick weekend getaway.  After staying in Deefield Beach a few weeks ago we decided to change locations.  Staying near the beach was not a priority on this trip. We wanted a hotel in Boca Raton with a nice pool and free WiFi. If you follow me on twitter, you'd know what happened last time.  😉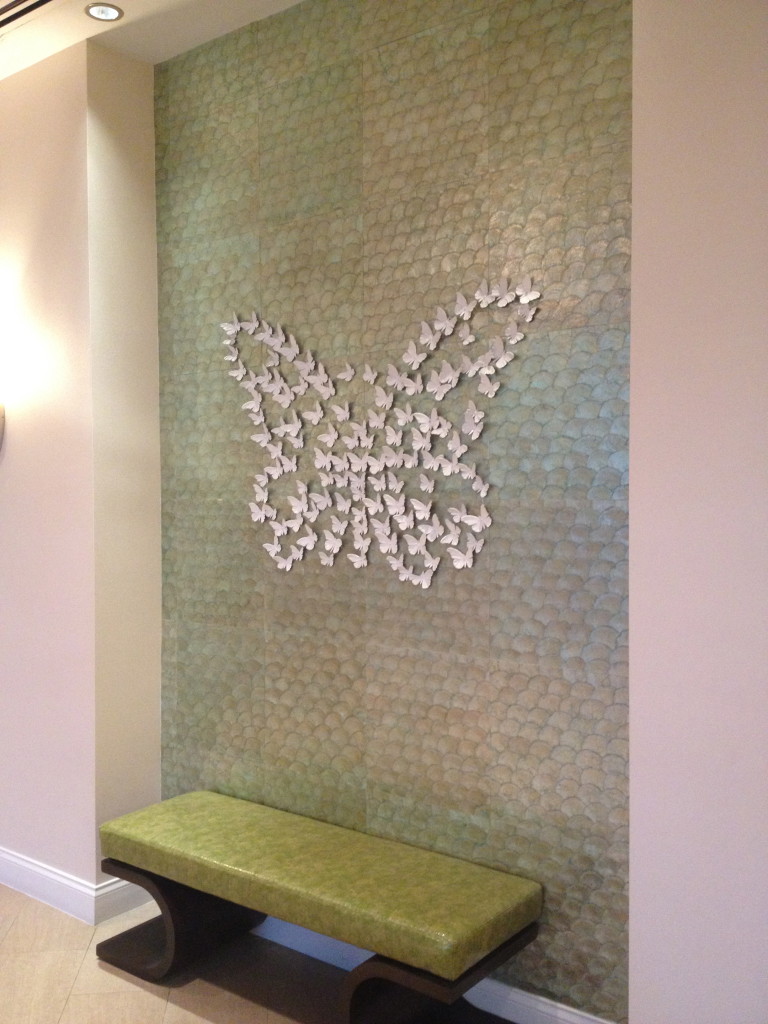 I almost booked our stay through priceline to get one of those "mystery" hotels but I chickened out.  I remembered I started a Marriott reward program a long time ago so I went to their website.  There are a few Marriott properties in Boca Raton but the one that stuck out to me was their Renaissance Hotel on Renaissance Way just west off I-95.  Easy access to I-95 was important to me because we had scheduled a trip to Miami Beach as well as West Palm Beach.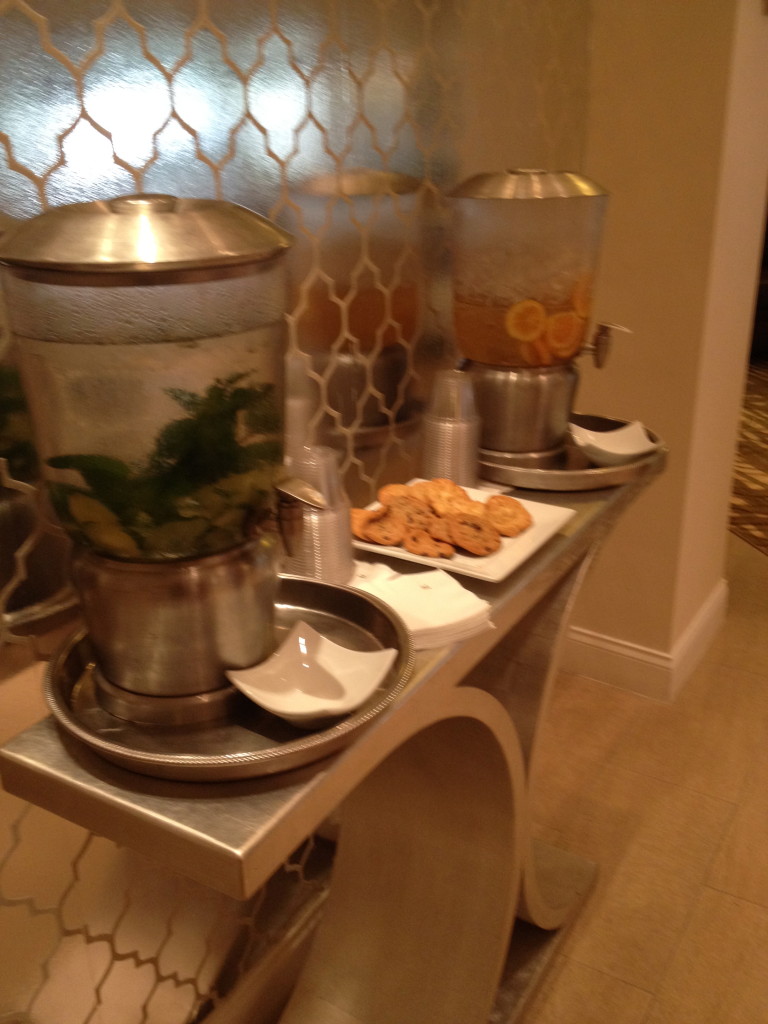 As I looked through pictures on their website, I remembered we looked into having our wedding there. The hotel had recently completed a full renovation and for $88 a night it was a great deal.  The hotel has an Italian restaurant and a pool side cafe.  We ordered from the poolside hotel one afternoon: calamari, grilled coconut shrimp and chicken fingers. All the food came out fast and tasty. Both the chicken fingers and calamari were lightly breaded and did not have that "out of the freezer" taste. The grilled shrimp were also delicious with a homemade cocktail sauce.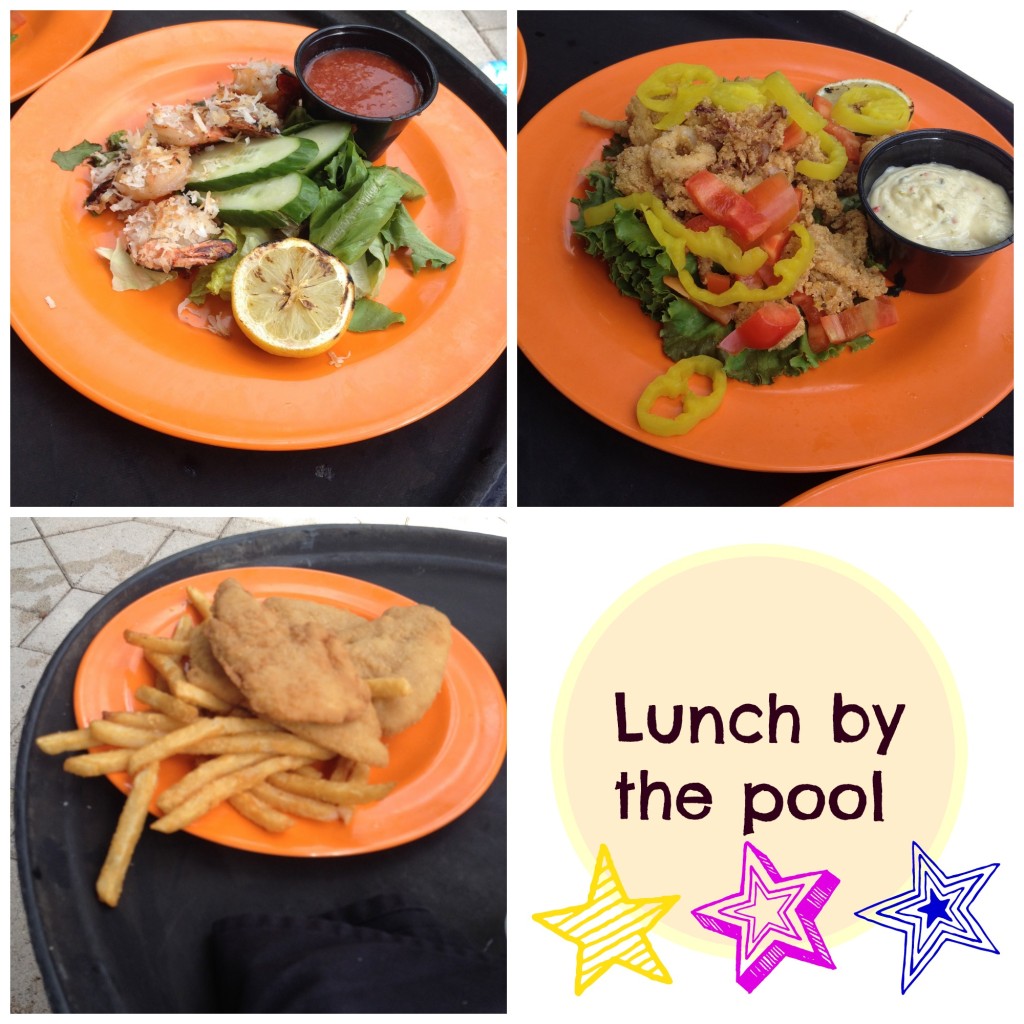 7 Reasons to stay at the Renaissance Hotel
Location: easy access to interstate, town center mall and lots of restaurant choices nearby
Price: for under $100 it can't be beat.
Newly remodeled: Aside from the beautiful decor, the bed was amazing!
Beautiful pool: What can I say, you can really transport yourself in their tropical landscaped pool.
Free Wifi:  Great connection in my room as well as by the pool area.
Free parking: 🙂
Pool open 24 hours: When traveling with kids, this is a plus plus plus!
And as if any of those wasn't enough, I loved how they had free snacks.  There were green and red apples available at no extra charge in the hotel lobby as well as an assortment of fresh baked cookies!
What do you look for in a hotel stay?
Do you stay at a particular hotel for "rewards"?