I've been slowly getting my routine together so I can run the Red Ribbon Half Marathon in Lakeland coming up in November. After a few weeks of quasi committed running, I finally decided to get it together and stick with it.   As always, my "coach" is my trusty Nike+ app. It hasn't failed me yet, so why change right? If it ain't broke, don't fix it. 🙂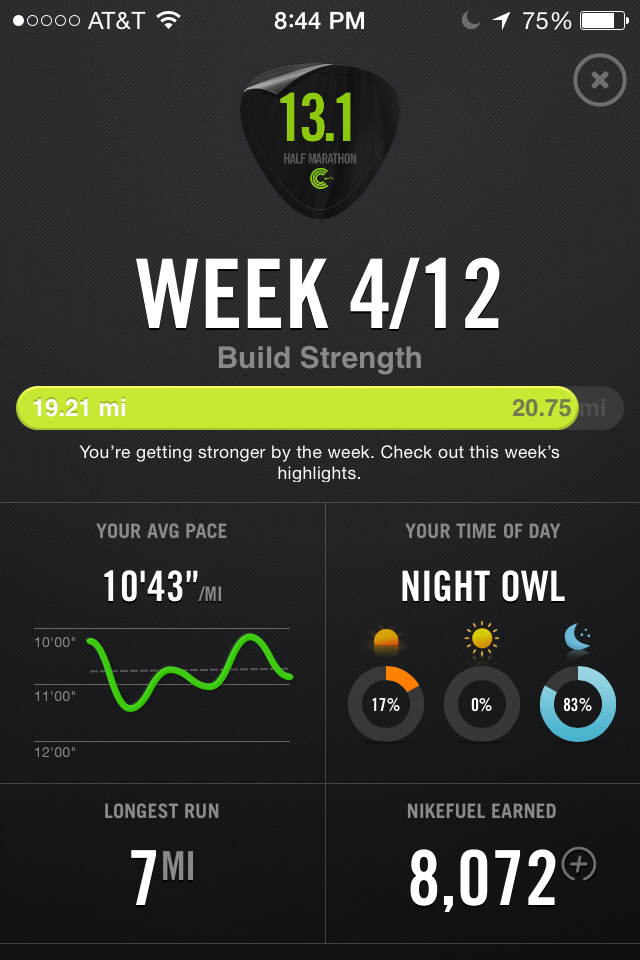 Last week's goal was to Build Strength according to Nike+. I was supposed to run 20.75. I came close. Ran a total of 19.21. Not bad for my first week of determined half marathon training.
Sunday, 9/7 – 3.01 mi run
Monday, 9/8 – 3.1 mi run
Tuesday, 9/9 – 4.03 mi run
Wednesday, 9/10 – Cross train day, except I took it as my rest day.
Thursday, 9/11 – 2.04 mi run ( I overslept. I was supposed to run 3 mi)
Friday, 9/12 – 7.03 mi run (Had 8 on the schedule)
Saturday, 9/13 – Rest day, except I rode my bike for about 14 miles to market and back home.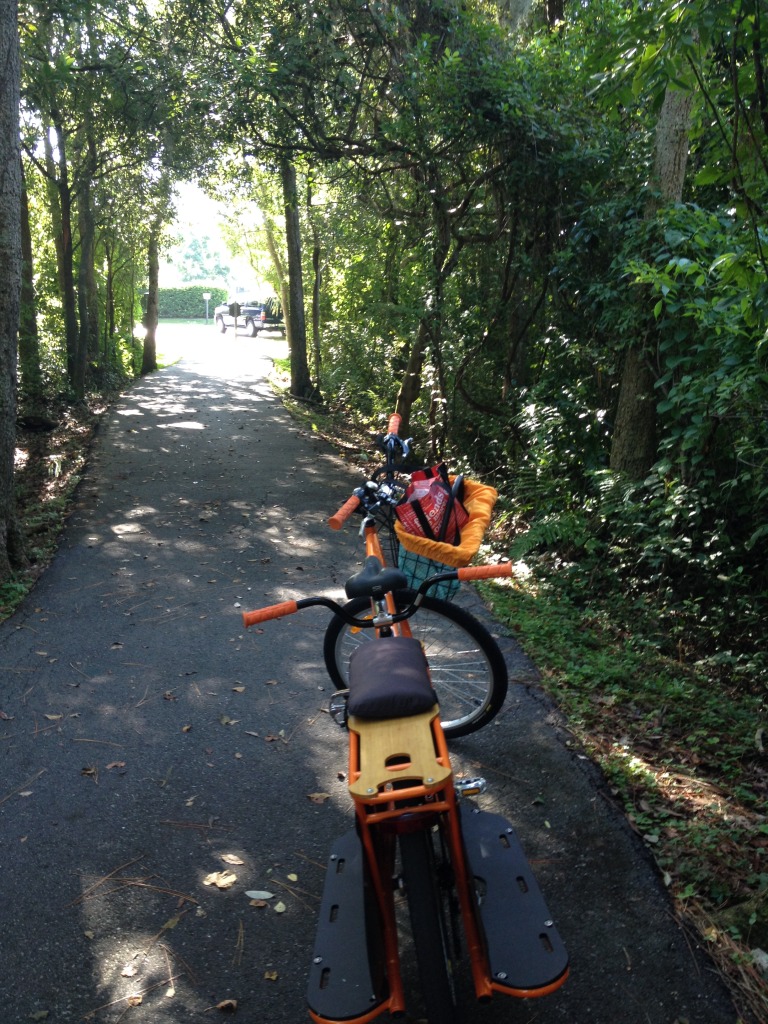 But I think the best part of my nike+ app is being able to see what my friends have been up to. Some friendly competition never hurt anybody, right? I can honestly say I'm pretty happy about being ahead of Pavement Runner. I know its not going to last for long, but I'm definitively enjoying it. 😉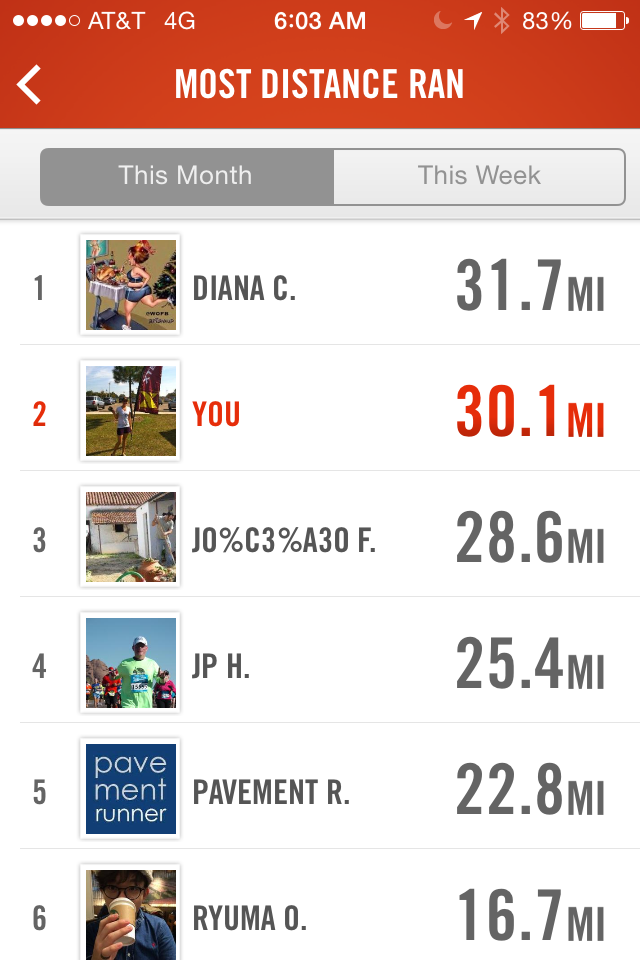 I actually had the pleasure of meeting him while we visited San Francisco last summer. He was nice enough to slow down and run at my pace for which I'll forever be grateful! If you have a chance, go check out his blog. He's always running a giveaway of some sort and has great tips! And with that I say good night. I have 6 miles to run tomorrow morning.
How was your week in workouts?
Do you use a special app to keep track? Which one?
Have you tried the Nike+ app?