About a year ago, the glass lid to our crock pot broke while on the bottom tray of the dishwasher. The heating cycle got so hot that it shattered the glass everywhere. Ever since that day, our dishwasher was never the same. Note to self, don't put the lid of the crock pot in the dishwasher. We had someone come in and take a look at it. He removed some of the remaining broken glass pieces and we thought were good as new. Until last week when our dishwasher broke.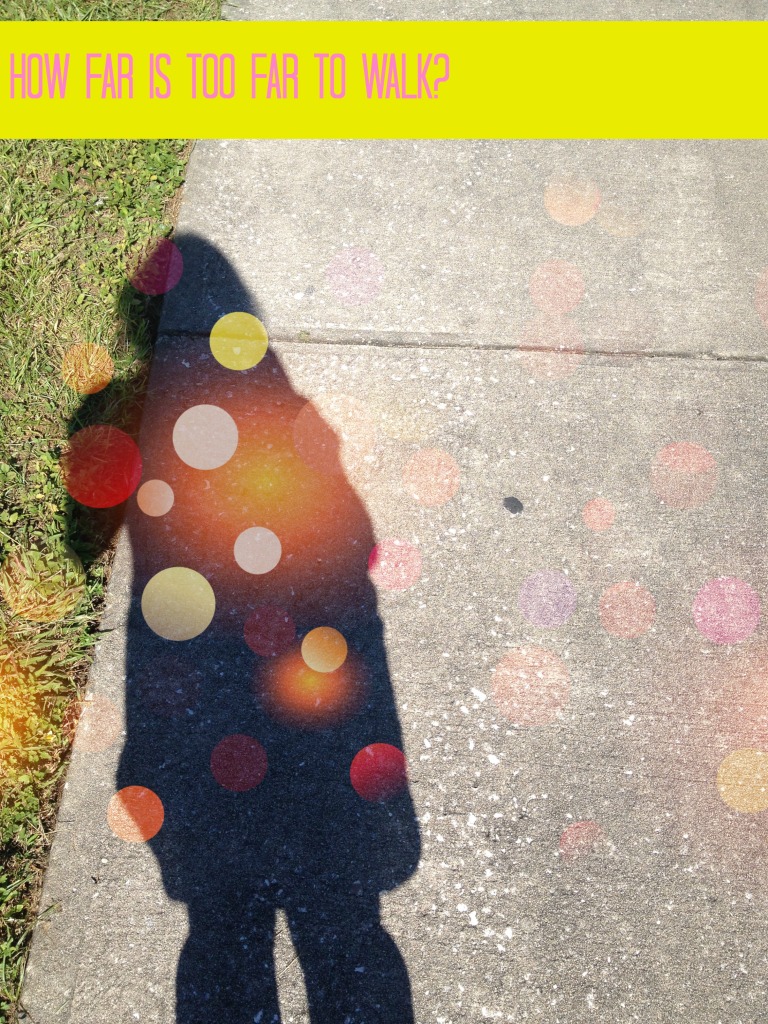 Nearly half of all trips in metropolitan areas are three miles or less and 28 percent are one mile or less – distances easily covered by foot or bicycle. Yet 65 percent of trips under one mile are made by automobile.
As the picture shows, how far is too far to walk? Only you can answer that. I work in downtown Bartow.  There's a Lowe's right around the corner from our building. Since I'm shopping for a new dishwasher I thought about walking there in my lunch hour.  I often walk to pick up lunch from the nearby restaurants without a second thought. I've even walked to Publix which is next to Lowe's. According to my iPhone, Lowe's is 0.8 miles from my office. Somehow walking to Lowe's just seemed so far. But it wasn't. Sure, I could have driven there in about five minutes each way. Or I could have walked there for about 12 minutes. Being that Florida is finally enjoying beautiful fall weather I didn't mind those extra minutes.
Research shows you get the same health benefits from walking as running.
As I get older I've come to realize I don't really enjoy driving as much I thought.  I've started asking myself before going anywhere the following question: Can I make it there by walking or biking?  Now if you don't live or work in a "city" environment, I get that. But if there are sidewalks around you, why not take advantage of it? Instead of driving to the gym and getting on that treadmill, why not start walking at lunch? Think of all the time you'll save. If you are trying to fit fitness into your life, and you have an hour lunch, taking a 20 minute or even a 30 minute walk is a perfect way to fit fitness in your life!