This week's theme was "Test your Limits". I was supposed to run 29 miles. Unfortunately, I only got 10 miles. If you live in Florida, you know August is usually the rainiest month of the year. No so much this time around. The past few weeks we've been pummeled with rain either early in the morning or late in the afternoon.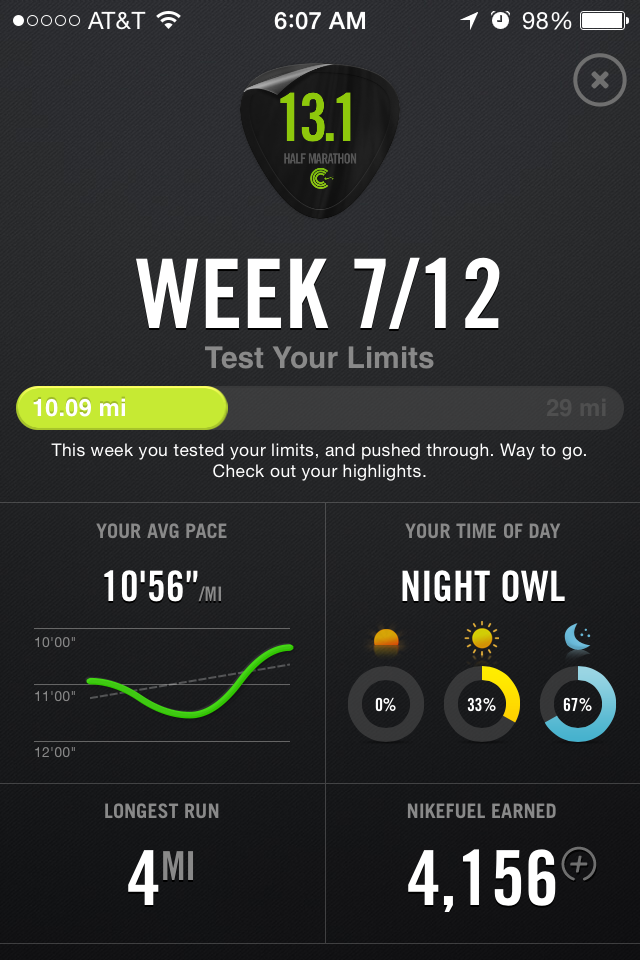 Instead of the scheduled 5 runs according to the Nike+ training plan, I made it out three times for the shorter 3-4 mile runs. So, that means I didn't get my "long run" in for the week. Although this is not the preferable way to train for a half marathon, there is still time.
Some adjustments will have to be made to this Nike+ training plan. Instead of running the scheduled 5 days, which end up in 3 short runs and 2 longer runs, I will be running 4 days (3 short/1 long). That's has worked in the past so I'll be sticking with it. So, here's to a new week. And only four more training weeks to go!