Last night we had the pleasure of visiting #ChristmasTown at Busch Gardens. Earlier this year, I was selected as a Busch Gardens Blogger Ambassador and this was my last visit to the park for the year with their program. Not that it will be my last visit ever, because as a Tampa Bay area resident, Busch Gardens is so close we enjoy going there at least once a year regularly. Anyway, the point of this blog is if you have a chance to visit Busch Gardens, this is by far the best time to do it.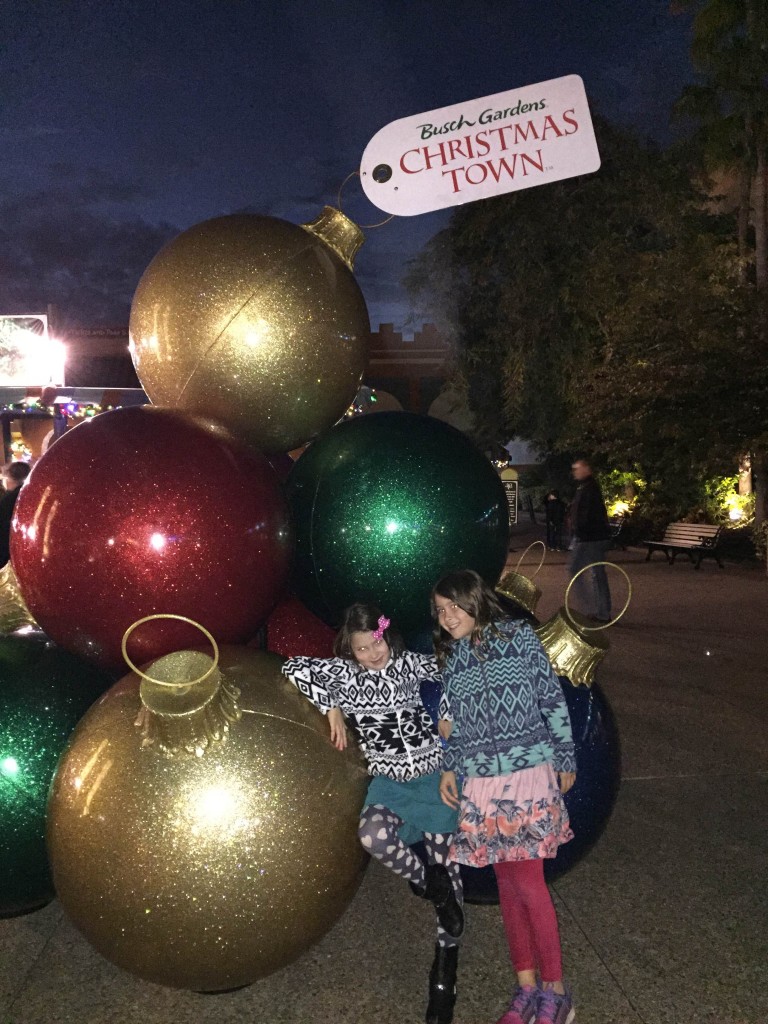 If you follow my blog, my favorite time to go to Busch Gardens is at night. Yep, we always go during Summer Nights because well, if you think the park is fun during the day, it just gets better at night. I'll say it again, there's nothing like riding the roller coasters at night! But if you are not into roller coasters, then that's ok too. Right now the park is so beautifully decorated, it's difficult to just pick one favorite area. Even for my 8 year old who is very opinionated!
Our visit started with the Christmas On Ice show at the Moroccan Palace Theater where world-class ice skaters performed a medley of Christmas songs. No joke, we were on the edge of our seats through a lot of the show due to some of their jumps and spinning moves. They have various shows throughout the day, so make sure you plan to see it.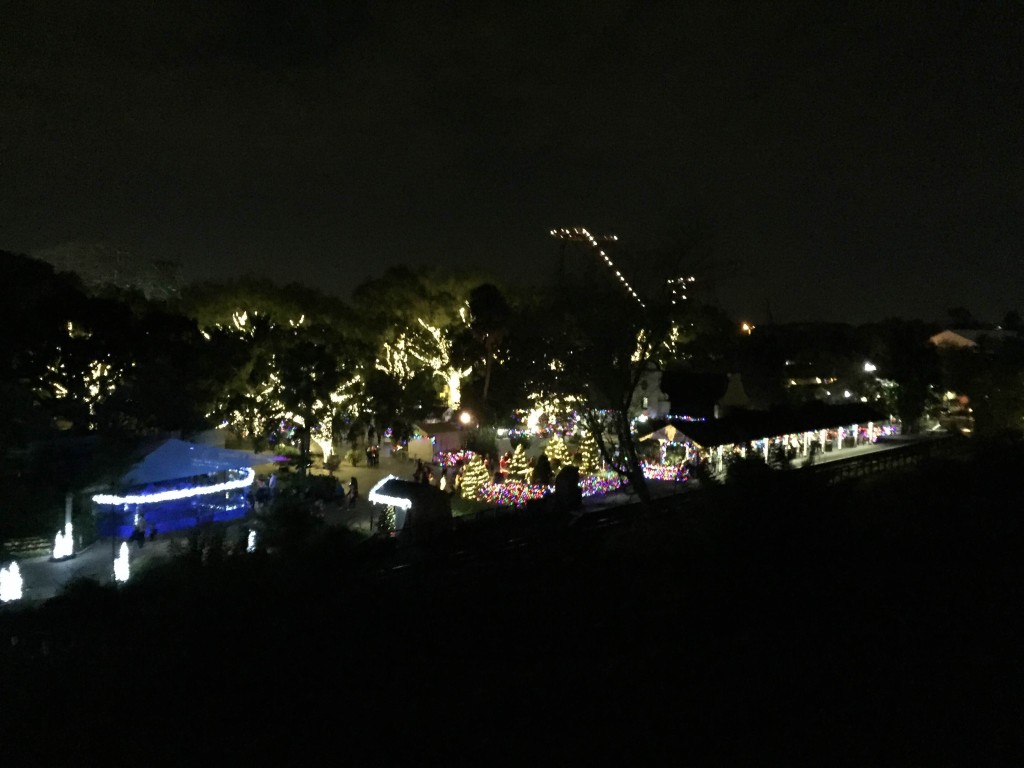 After the show, we meandered through to Cheetah Hunt, and went on the Sky Ride. We thought it would be so fun to see the all the lights from up above. I have to say, it was great way to see one million twinkling lights. Yes, I said one million!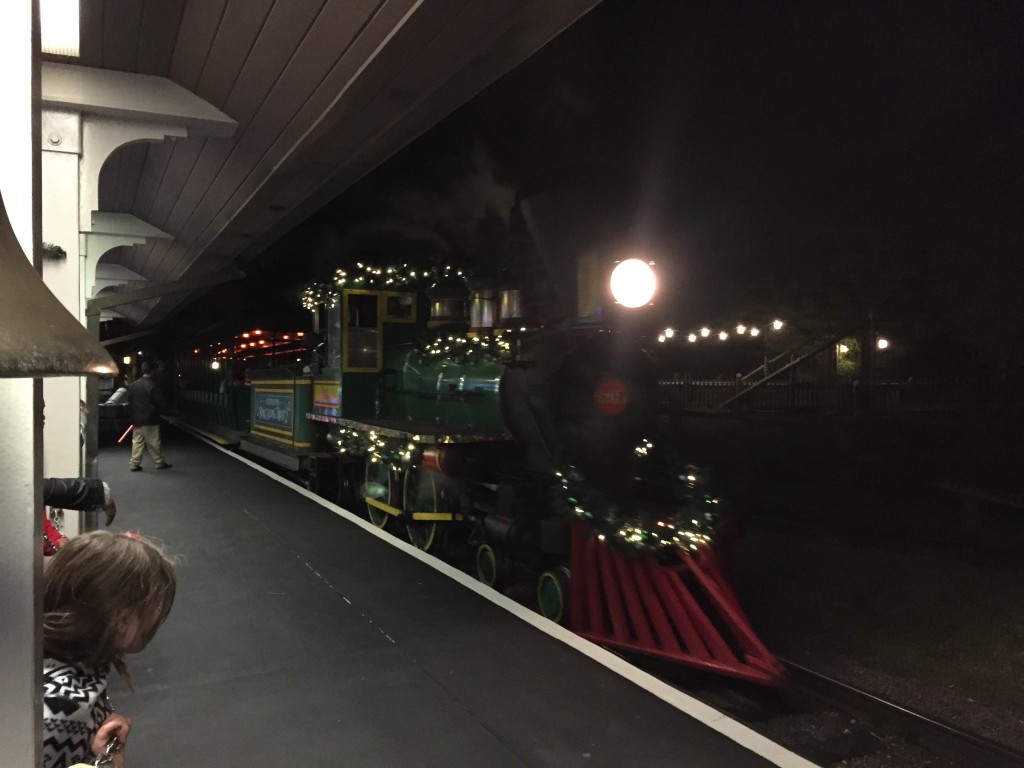 We back tracked through Stanleyville and Pantopia to find #ChristmasTown and the Sing-a-long train ride! Normally, no one wants to ride the train with me, so I was so excited they all let me ride it last night. Everyone sang along. I must say, I was surprised. I thought I'd be the only one singing. It was also cool to point out the animals like the giraffes out there in the "savannah" in the dark!
If you go, make sure to download the Busch Gardens app. Not only is it useful by giving you a map in the palm of your hand, you can also use it to purchase items, or even play a game! Last night, I found the badges. Yes, badges you can collect throughout the park. Kinda like a scavenger hunt. Yep, I got a few last night and I can't wait to go back and find some more!
#ChristmasTown is open now through December 31st and admission is included with your park admission.