The one thing I had planned to do in Paris, other than sit at cafes and people watch, was to go up the Eiffel Tower. I had read all about the long wait times and didn't want to be part of that. So, a week before our trip I began searching for our skip the line tickets. What I didn't realize was how busy Paris would be that first week in August.
While I searched and searched, I finally found Fat Tire Bike Tours with a spot for us. Yes, it was way more than buying the regular ticket, but we would have a tour guide and best of all, we'd get to skip the lines. On our way to Paris, our flight was delayed. I quickly emailed the company, who promptly responded and scheduled us on another tour date.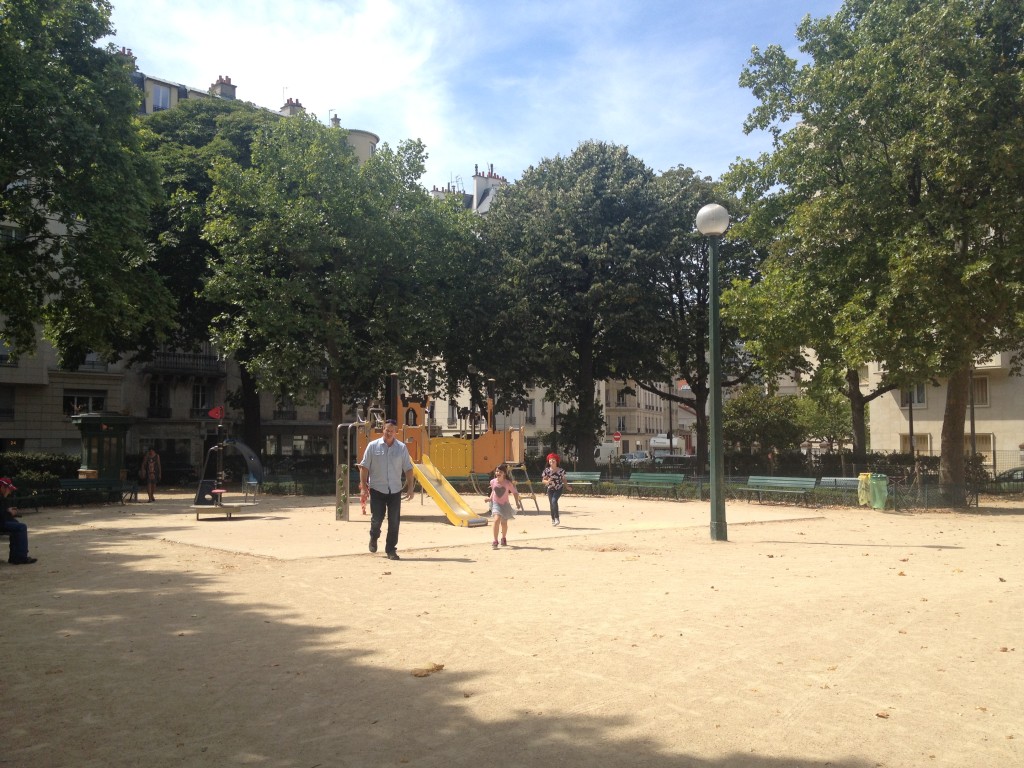 It turns out this company had two locations, and we accidentally arrived at the wrong one. We took the wrong exit off the metro which made us go for a long, long, long walk. Not exactly sure how I managed that, but yes, it did happen. However, we were able to enjoy walking around Paris as if we lived there. What I did enjoy was finally pointing out the Eiffel Tower nestled in between buildings. It was a great feeling. One that I won't soon forget.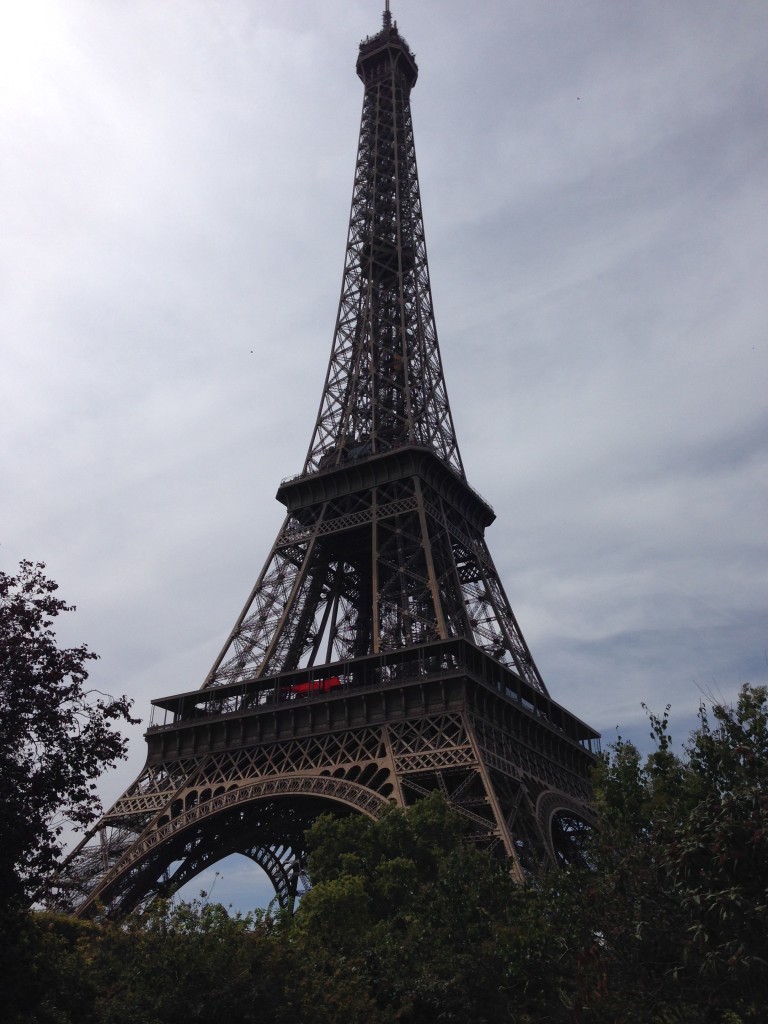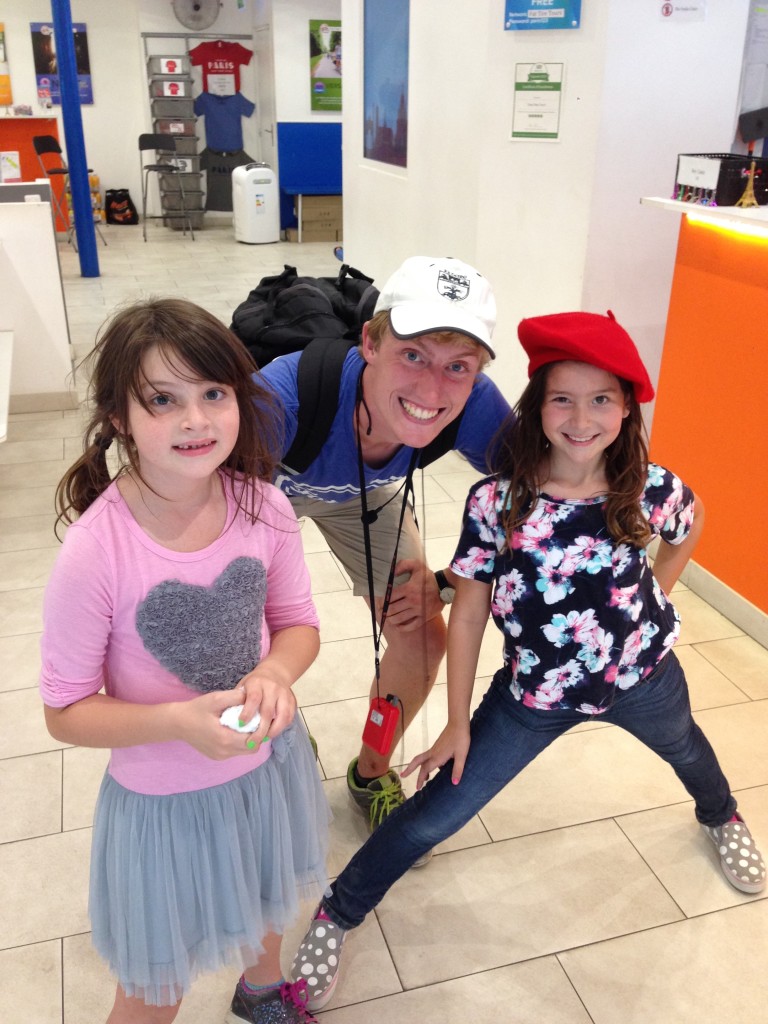 Our tour guide was a young man from Ireland, Bob. Bob was amazing with my talkative daughters. We walked around the Eiffel Tower while he shared history bits with us. Frankly, I was a little tired after a while, but my family ate it up! They didn't want to leave. After our Eiffel tower tour, we headed back to our hotel room, but not without first enjoying a nice espresso on a sidewalk in Paris.