Who's ready for the Holidays?!?! Apparently not my kid. This past Monday on our way to soccer practice I heard my daughter mumbling about wreaths but I couldn't quite understand what she was saying. It turns out, our town has already put the Christmas decorations out in our little downtown area. To my surprise she was perplexed that the city would do such a thing without first celebrating Thanksgiving!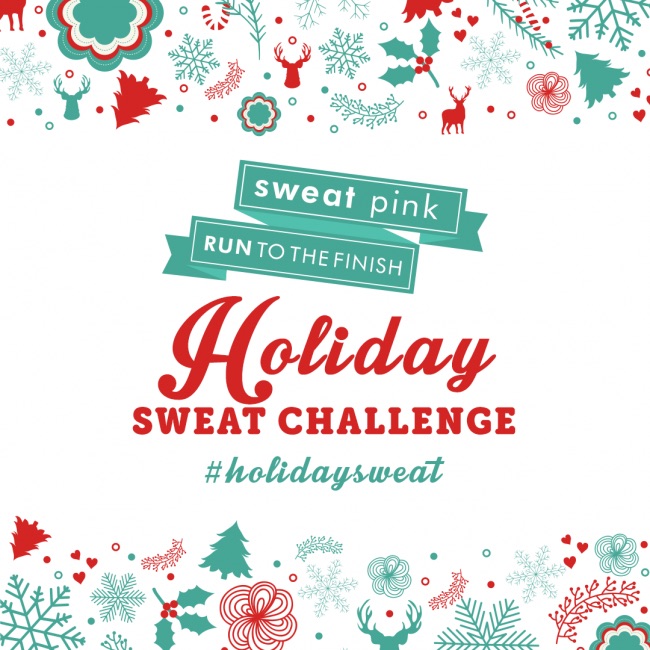 But the truth is, the holidays are almost here. It gets crazy busy with parties (read overeating), shopping (read not getting enough sleep). So this time around, I joined Run to the Finish and Sweatpink's #HolidaySweat Challenge and so can you.
It's all about support. Holding each other accountable to stay active. Anyone can join and there are prizes too!