Last night was a memorable evening. Not just because I got to go out with my handsome husband, but also because we were invited to a grand opening in Lakeland. Hard work pays off. It really is as simple as that. Having a vision, setting a goal and working through obstacles to see a final product. That's how I would describe Robyn and Jarrid from the poor porker: visionary hard workers.
I met Robyn and Jarrid at a Christmas party at the corner store a while back and I was immediately mesmerized by their energy and enthusiasm. They exude happiness and good karma. And while I don't pretend to be their best friend, they are an amazing couple that always makes me feel like I'm part of their group. Does that make sense? Have you ever met people like this?
Anyway, last night they celebrated the opening of the poor porker at 801 E Main Ave in Lakeland. It's like a playground for grownups. The outside space reminds me of my college years in Gainesville. Lots of greenery and twinkle lights. I immediately told my husband that I wanted my backyard to look like this.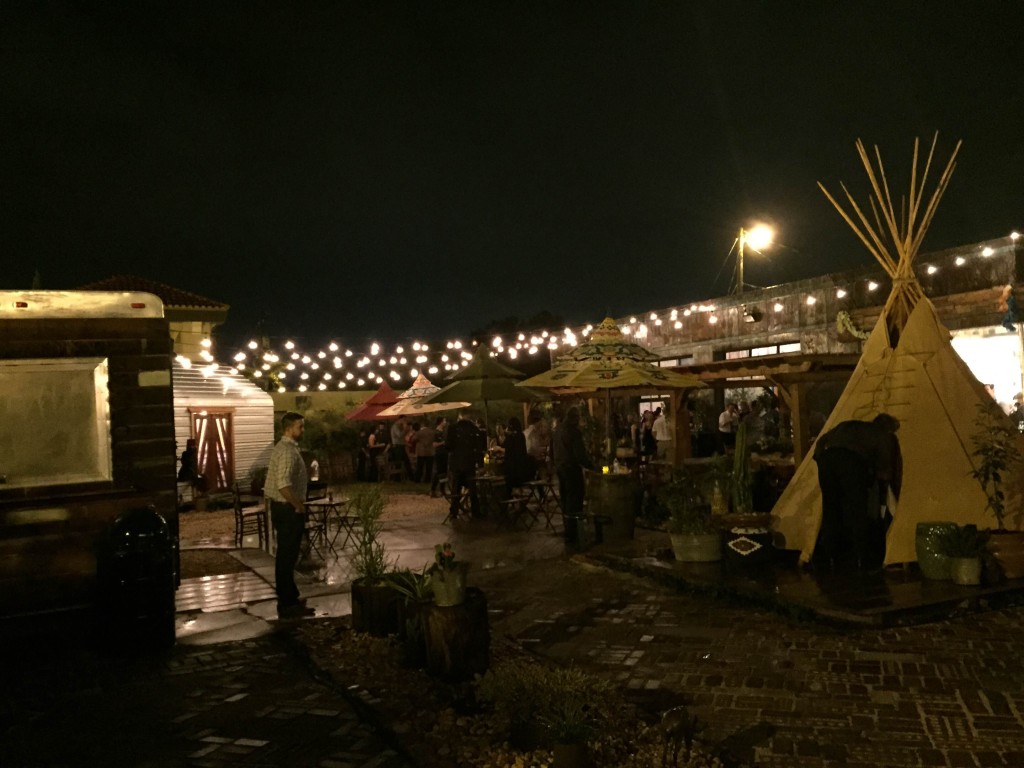 The space also includes a "pod" from the corner store. Our friends Joe and Cynthia have created this cute little building filled with goodies: Italian pastas, elixir juices, fresh goat cheeses, exotic peanut butters and much more. They've packed so much goodness into such a small little space!
So to this two amazing couples, we wish them success! Lakeland is so lucky to have all of you and I look forward to seeing what the future has in store for you.