Let's not forget Brussels. On our way from Paris to Amsterdam, we decided to stop in Brussels for a few days. Having never been there before, it seemed like a good idea. Brussels was different. When we got out of the train station we clearly had no clue where to go. We did notice right away more English was spoken. After weighing our options and getting our bearings, we found the taxis.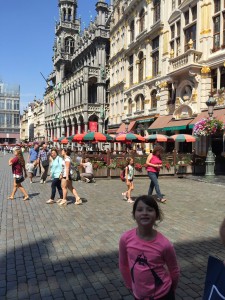 Our taxi cab, a brand new black Mercedes Benz, took us on what felt like a tour around the entire city. It turned out there are a lot of one way streets in Brussels. Also, there were a lot of hills. When we finally got to our hotel, we figured out there was a train station right across from our hotel. In other words, we could have just stayed in the train and rode it to our hotel. Alas, we made it to our hotel.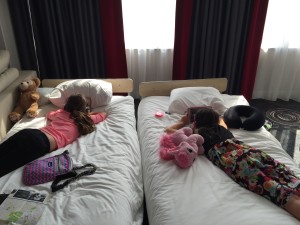 This was by far the nicest hotel of our trip, and quite possibly the nicest hotel we've ever stayed at. Just behind our hotel was the Grand Place, which is the central square of Brussels. Lots of places to eat, drink and shop! Oh yeah, and did I mention waffles? Everywhere you went there was a waffle stand with gigantic jars of Nutella. That sweet smell of freshly made waffles, yum.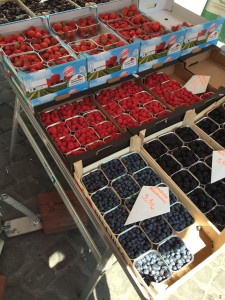 Our first purchase in Brussels, believe it or not, was from a fruit stand! Fresh cherries, blueberries, blackberries, raspberries and of course strawberries. All of the fruit was deliciously fresh and sweet. We kept walking around and found one of the many chocolate shops. The girls definitively had a good time here. Basically, day one in Brussels was spent walking around, shopping for chocolates, beer and macaroons. The girls also found some beautiful dresses a la "Sound of Music". Stay tuned for day two!