Phew! October is no more. I can't remember a more busy October month than this last one. We were busy from week 1 to the very last day, Halloween! So without further ado, I'll tell you my favorite things from October.
Yuba Mundo Bike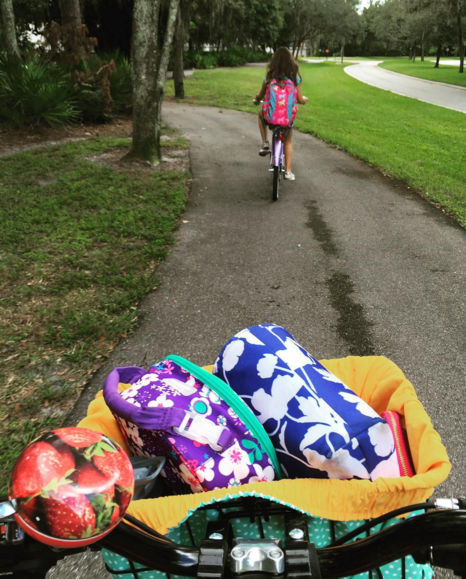 With the cooler morning temperatures, the girls and I put some miles on the yuba this month. 50 miles to be exact! Using the Strava app, I nearly doubled our yearly miles! Best part of riding the bike was listening to these two reading books out loud or make up stories on the way to school. Oh, and let's not remember the day it sprinkled and I rode back home without an umbrella.
Soccer/Running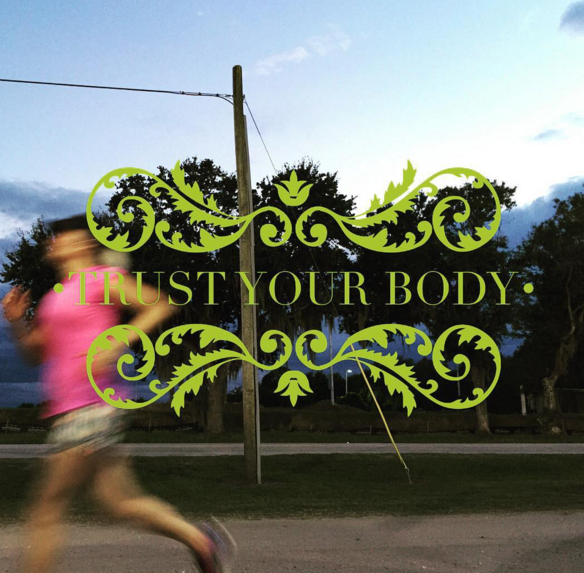 The girls started soccer in September so while they practiced, I decided to start running again. It had been quite a while since I last ran, so it was tough. It's still tough. But every day it gets better. So much so that my running miles went from 13.7 in September to 27.2 in October. All thanks to my handy Nikeplus app. and the fact that the girls went from practicing twice a week to three times a week!
Reading
I'm almost done with Hollow City (Miss Peregrine's Peculiar Children), part is me not wanting to finish it, part is me upset with parts of the story. The girls found the funniest book ever! The book without pictures by B.J. Novak. We had so much fun reading this book, we have yet to return it to the library. It's super late.
Influester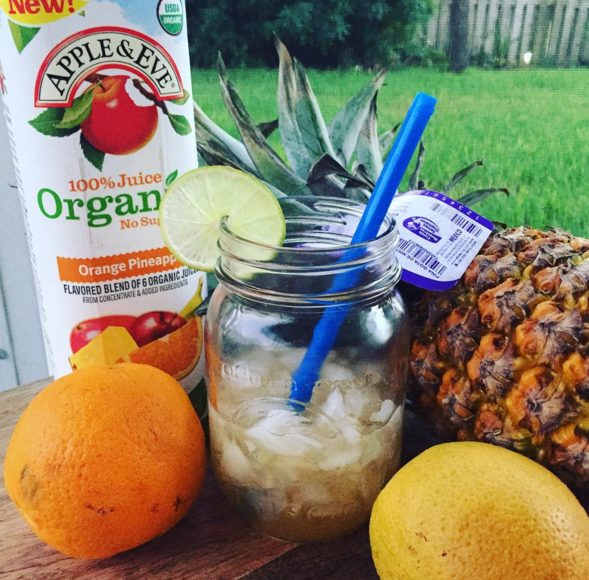 I filled out a quick survey on their website about juices. Little did I know, a few weeks later there was a package on my front door with Apple and Eve organic juices to try. I've purchased them before for the girls' lunch boxes, but I had not tried the "grown up" liter size juice containers. Let me just tell you, it makes the best mixer for margaritas!
Six:02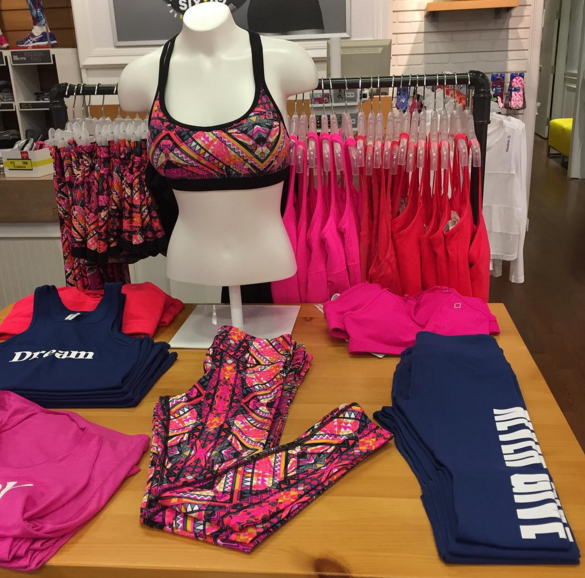 My friends always ask me why I don't post much on Facebook. The truth is I post all my pictures on Instagram. It's just much easier. So, I'm strolling through my Instagram feed and there was a gift card giveaway from Six:02. Six:02 is an athletic clothing and shoe store similar to lululemon or Athleta. We have one nearby at the Brandon Westfield Mall. Turns out, I won the gift card! I was able to pick up a nice pair of long Nike running capris for $20 bucks on sale! I also picked up another UnderArmour sports bra, currently my favorite ones, and a cute Reebok top. They also had Lorna Jane athletic wear. We were in a hurry, but next time I'm going to check her stuff.
Epcot Wine and Festival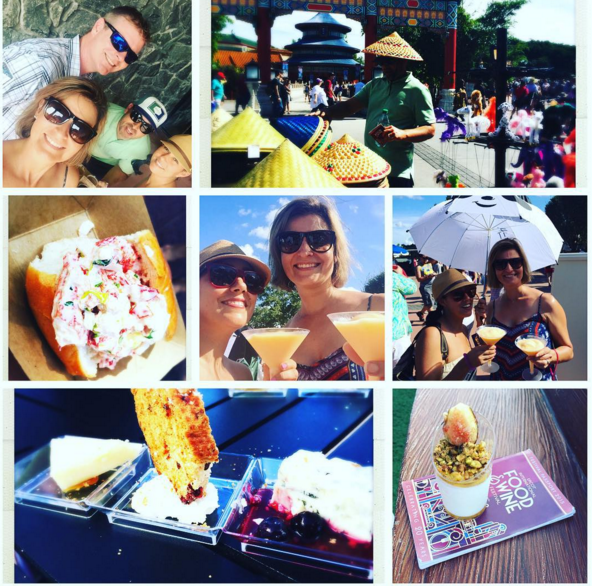 Save the best for last! This was our second year going to the event, so we had a better idea what to expect. You still have time, the festival ends November 16th. If you can, make sure to go. The food is amazing, the drinks are wonderful and I mean, isn't fall in Florida glorious? Both times we went, we had great weather, even though we got a little bit wet during one of our visits. Great food, awesome drinks, Florida fall and friends make for a wonderful time.
Halloween!
After walking our neighborhood for what felt like 2 hours, the girls were done. They asked to come home and watch Coraline. Fine by me! Perfect way to end October. 🙂
What were you loving this past October?