Working in Bartow has its benefits. Over the past few months, a bunch of new lunch spots have opened up in downtown Bartow making lunch time more fun for this foodie. While these new spots mostly offer the same type of lunch, i.e., salads, sandwiches and soups, their flavors and decor are completely different.
Urban Oak – Lunch Spot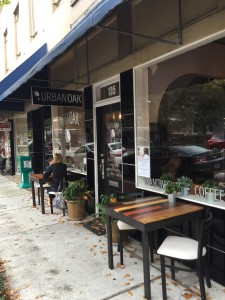 Located on Main Street, Urban Oak is the cutest little restaurant in town. Not only do they offer salads, soups, wraps and sandwiches, they also have a coffee bar! And best yet, they have baked goods: croissants, muffins, gigantic chocolate chip cookies. Their cute little sidewalk tables grab your attention as you walk by and their window decorations invite you in.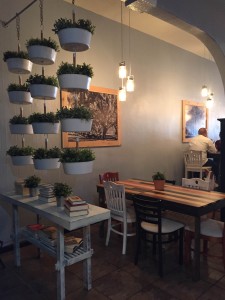 But that's not all. This little space feels like somewhere else entirely.The decor makes you feel like home, as if you were in a stylish magazine type home. There's also a meeting room in the back perfect for a group lunch, or a fun celebration!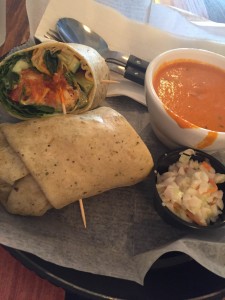 For lunch, try their soup and sandwich or soup and wrap combo. Their daily homemade soup offerings range from tomato bisque to crab chowder. While you wait for your food, enjoy their free wifi while sipping on a steaming hot cup o' joe. Yep, they have a great barista on hand or you can have fun with their coffee bar and prepare your own concoction.  You can enjoy their yummy food Monday to Saturdays so check them out on Facebook for their daily offerings!