Wow! 31 days later and January is already gone. Hello February! All I can think of is red, red, red. And you would know why if you lived in Plant City, the winter Strawberry Capital of the World! Yes, February is a great month for strawberries in Plant City, Florida. Lots of fun stuff coming up this month, without further ado I give you February!
#FlexandFlow February
Get ready to #stopdropandyoga! Thanks to FitApproach and the wonderful people over at prAna, I was selected for the #poseofthedaychallenge starting today through Friday! So, come see what I'm up to on instagram!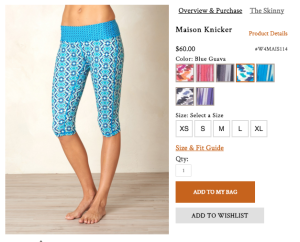 Sidewalks!
This weeks starts with an invitation to the Polk County Sidewalk Advisory Committee. Yes, if you are in Polk County and know of an area that needs a sidewalk, you need to contact this group. They take recommendations from the public and conduct assessments to figure out if a sidewalk could be installed. Growing up in Puerto Rico, where most of the island is urbanized, and by urbanized, I mean there are sidewalks almost everywhere. Even if they are only 2′ wide. It always surprises me when I see people walking on the shoulders of a road here in the United States because there are no sidewalks. Yes, I understand, the United States is a lot larger than Puerto Rico.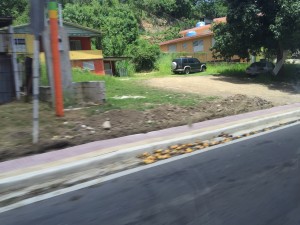 Celebrity Chef Dinner
The United Food Bank of Plant City puts together an amazing event every year with wonderful chefs. Two years ago it was Whitney Miller. Last year it was Fabio Viviani and this year the Lee Brothers are coming! Matt and Ted Lee learned to cook in Charleston, South Carolina. Need I say more!?!?!? Back in 2010, we took a road trip to Charleston, South Carolina and loved it. The town, the people and the sights and most importantly the food. I remember being so impressed by the quality of every meal we enjoyed during that trip. I look forward to meeting the Lee Brothers and of course, I'll be sure to keep you posted! Go check out their website and join them on February 6th for a great meal and event!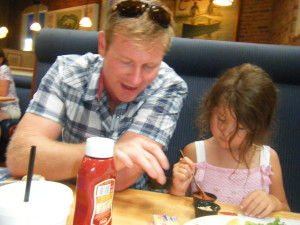 Super Bowl
Yes. Broncos and Panthers. While I'm mostly a Dolphins fan, I do hold a special place in my heart for Peyton Manning. Whatever team he plays for, I will always cheer for it. So, next Sunday won't be any different. I'll be enjoying some yummy food with great friends and cheering for Peyton.
Valentine's Day
Not sure what we'll be doing for Valentine's day, but one thing is for sure. We'll be having Parkesdale strawberries!!!!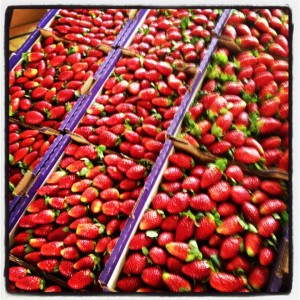 Soccer part 2
So, we are almost done with our first year of Plant City Lancers soccer. We just received the paperwork for the Plant City Optimist soccer team and I just couldn't resist signing the girls up for it again. We had so much fun last season, and knowing how hard they've been working with the Lancers team, I couldn't say no. So, here's to another Optimist Soccer Season!
What's on your schedule for February?
Do you think January went by too fast?