I must admit. I wasn't a Kate Spade fan from the beginning. When everyone around me seemed to be carrying her microfiber black purses I didn't get it. If I had to label my fashion sense, it would have to be something like bohemian preppy. And those little black purses just didn't do it for me.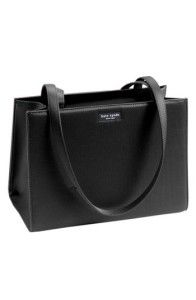 Fast forward a few years and a few Kate Spade bags later, and she's become one of my favorite brands. Not only because of her style and color choices, but because of the company's customer service. A couple of years ago, I received one of her watches for Christmas.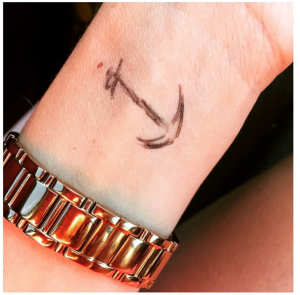 It was a beautiful gold rose shade and my favorite part was the belt. But shortly after receiving the watch, the clasp would unlatch by itself. I still loved the watch so much, that I would wear it knowing I would have to continuously close the clasp.
A few weeks ago I finally remembered to bring the watch to the Kate Spade store at the International Mall in Tampa. My wish was to be able to purchase a replacement belt. After a short wait for the manager, she explained to me that there was a defect on the belt. She asked me to go pick out a new watch from their display counter.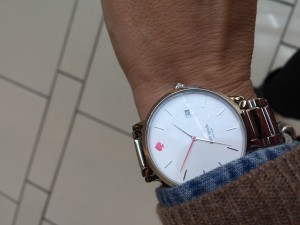 I couldn't believe it. I asked her again just to make sure I understood her correctly. Mind you, I did not have the receipt with me as the watch had been purchased two years ago! I opted for this silver one. Notice it has the same type of belt as my original Kate Spade watch. The new clasp has been upgraded to prevent it from opening on its own.
So, thank you Kate Spade! You've got a lifetime customer.