I was recently invited to Busch Garden's 6th Annual Food and Wine Festival preview event on February 29th. Last year when we went to Busch Gardens I saw the "cabins" and advertising around the parks so I was excited to go check it out.
Busch Garden's Food and Wine Festival Quick Info
Food and Wine Festival runs from February 29 to April 26, 2020.
Admission to the Food and Wine Festival is included with your park admission.
Children are allowed in the festival area.
2020 Food and Wine Festival layout
Over 30 food and drink cabins are located throughout the park between Walkabout Way and Gwazi. In the middle you'll find the Garden Gate Cafe.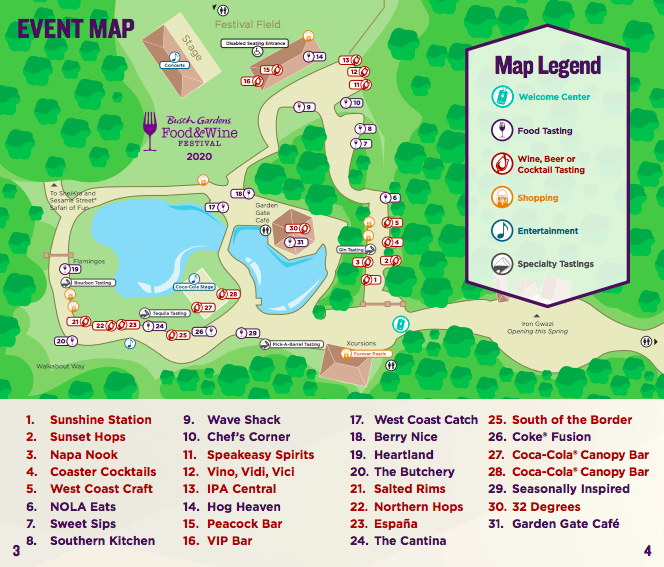 First the food…
During the preview event we received a sample lanyard to try up to 12-items. We started with Southern Kitchen because they had Shrimp and Grits. I mean, who says no to Shrimp and Grits? The Shrimp and Grits was very good. The shrimp had enough seasoning without being too salty or overbearing and the grits were perfect.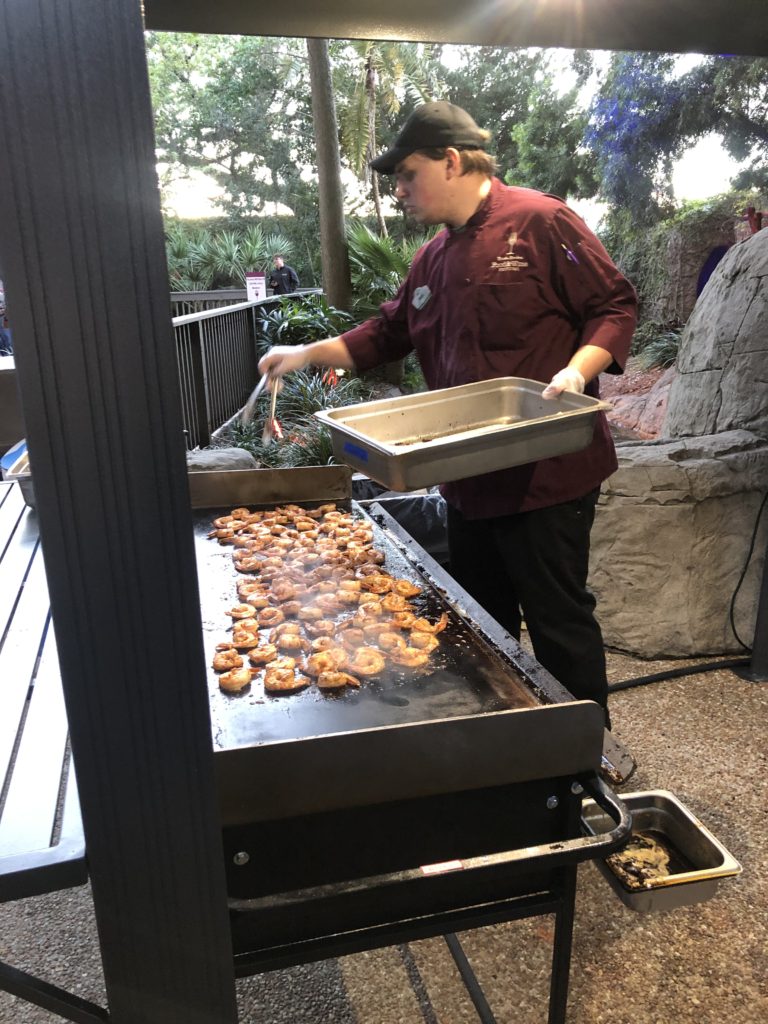 Hog Heaven
Next, was Hog Heaven. As you can imagine, Hog Heaven was all things pork. We ordered the Kung Pao ribs (slow cooked ribs tossed in Kung Pao sauce with peanuts on top). They were amazing. I wish I was eating some more right now. So very tender and delicious. By far, the best thing I ate there. We also had the Boujee Bacon (Applewood Smoked Bacon brushed with a Maple Season blend) which was nice, thick bacon with sweet maple syrup. And the Charred Brussels Sprouts with warmed bacon vinaigrette were the perfect combination to round off this meal.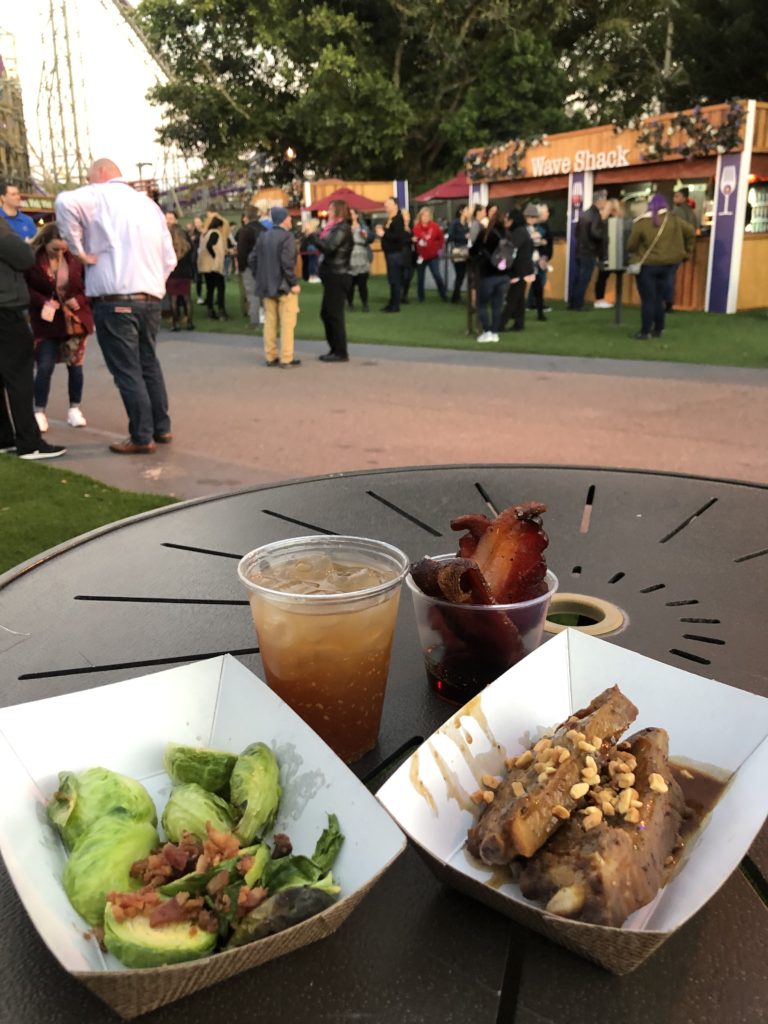 I know I said lets talk about the food first, but I have to stop here and mention the Maple pig drink at Hog Heaven. I am not a Whiskey or Scotch or Bourbon drinker by any means. My husband has been trying for years to get me to like Scotch with no success. I'm here to tell you that I l.o.v.e.d. the Maple pig. I wish I had one right now as I write this. I will definitively be going back to get one as soon as possible.
Chef's Corner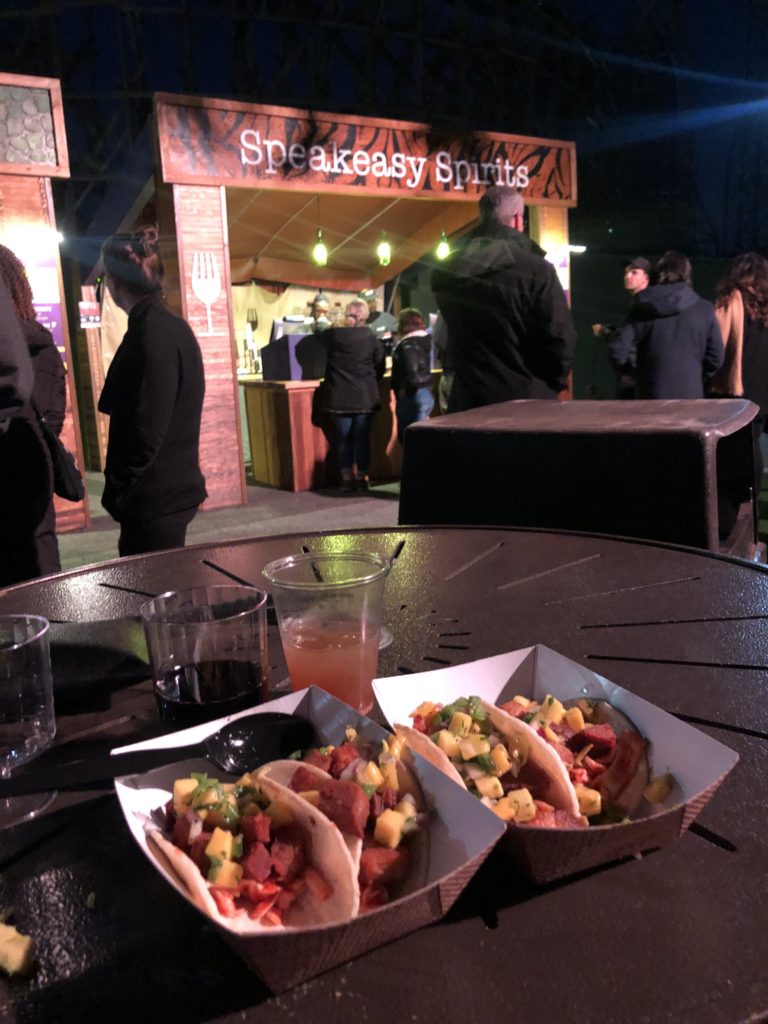 Chef's corner offered Pork Belly Tacos, Arroz con Pollo and Pork Tenderloins along with a Cabernet Sauvignon. We opted for the Pork Belly Tacos and they were perfect. The salty goodness married well with sweet mango salsa and shredded cabbage. Perfection.
More cool eats…
As we ventured through the park, we found West Coast Catch. This cabin offered Baja Fish tacos, Shrimp Salad Stuffed Avocado and Sesame Crusted Tuna. We tried the Shrimp salad stuffed avocado and the sesame crusted tuna. Both were so fresh and deliciously prepared.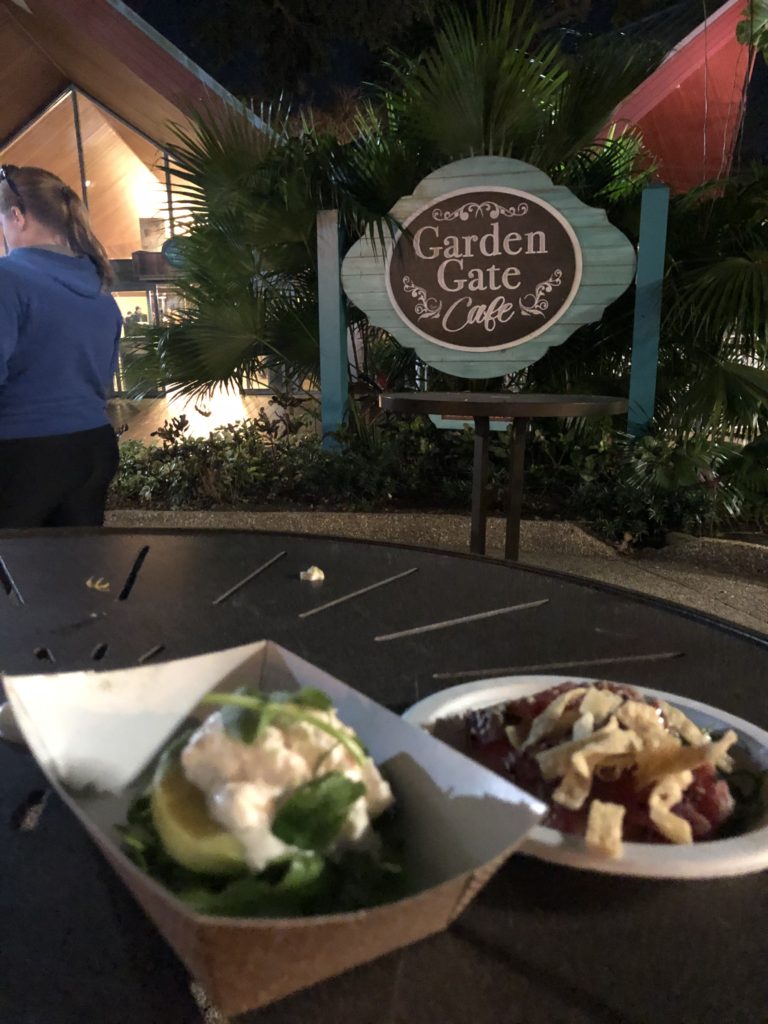 Final thoughts
Come hungry and ready to try new cuisines.
Enjoy Tampa Bay's most flavorful music festival.
I would love to come back and see Toad the Wet Sprocket at the end of April. They were in Tampa a couple of years ago and I missed them last time. I would definitively buy a sampler lanyard. They are available in options of 5, 8 or 12. If you aren't planning on drinking, then I would get the five. Five food samples was definitively enough to fill me up with dinner and dessert.
Speaking of dessert…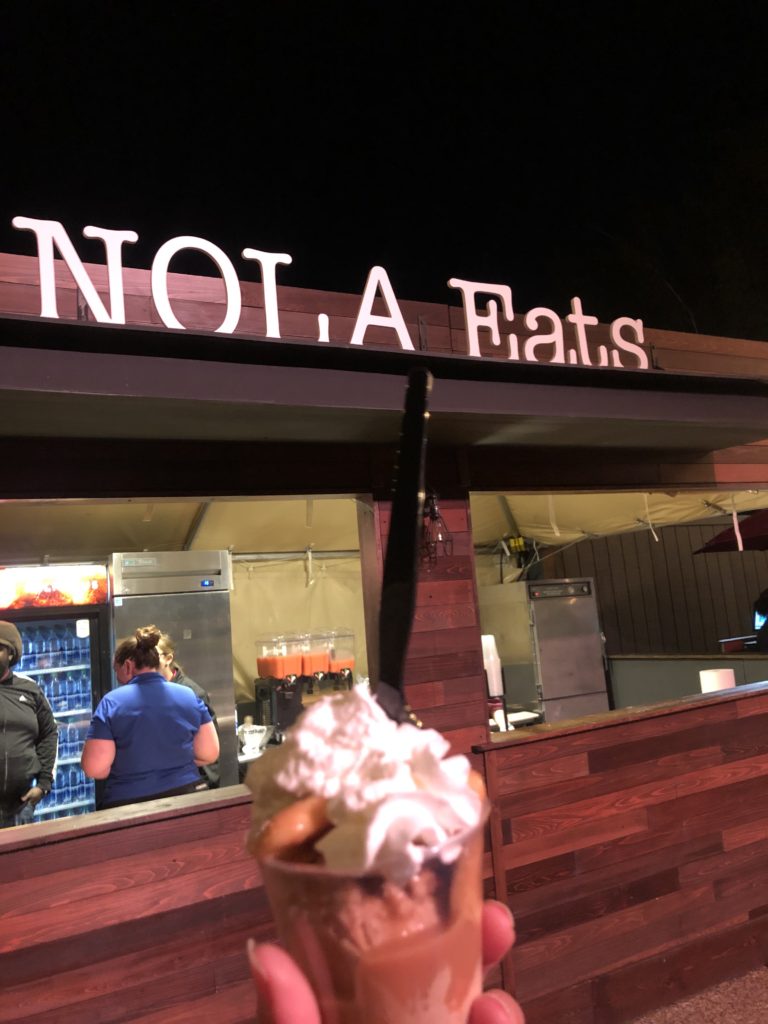 Finished the night off with a Bananas Foster Cheesecake from Nola Eats. Sweet and smooth banana cheesecake with a Rum Caramel sauce and whipped cream. Perfection! Thank you Busch Gardens for a great evening.