We just rang in 2015 and with a New Year comes the chance to develop a new YOU!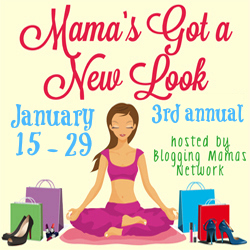 Welcome to the [3rd Annual] Mama's Got a New Look Giveaway Hop Event. A fabulous group of bloggers have come together to give all you special, deserving Mamas a chance at a New Look for the New Year so be sure to hop around to all the blogs participating at the bottom of this post.
Here's your chance to a New Look, by joining the Reebok Spartans! In 2015, they have created a Season Pass for all runners interested in running any race, any where, any time. Benefits include:
Free Bag Check
1 Year Global Rescue Access
Race Any Heat (elite included at no additional charge)
Discounts on Hotels, Rental Cars and More

Or, why not join their 2015 Reebok Spartan World Championship in Lake Tahoe. Or better yet, join the Reebok Spartan Cruise where you can race on an exclusive island course! Got kids? Bring them, they'll cruise for free. Meet the Founder, train with Elites, and they even have a payment plan! Spots are limited so sign up now.
So, check out their website here and comment below with your race date for a chance to win a free entry!
Spartan Up! Podcast
WE UNCOVER WHAT MAKES THE MOST SUCCESSFUL PEOPLE WINNERS.
The epitome of grit, Joe Desena, founder & CEO of Spartan Race and NY Times best-selling author, travels the globe seeking answers from experts like Sir Richard Branson, Steve Pressfield, Barbell Shrugged, and many more. Joe's interviews with authors, academics, athletes, adventurers, CEOs and thought leaders will shift your thinking, make you laugh and and give you the tools you need. He's on a mission to find the secrets to success in all aspects of life. Not only does Joe interview epic people, he has brought together an amazing panel to break down and analyze every aspect of these interviews. We give you the ultimate blueprint and action steps to assimilating these powerful conversations into your own life. The Podcast is now live here:


So Easy Being Green, Viva Veltoro, the Blogging Mamas Network, and the Mama's Got a New Look participating bloggers are not responsible for sponsors who do not fulfill prize obligations.
Disclaimer:  I was not compensated for this review, I simply exchanged sharing information for a free race code to giveaway.