Through my partnership with SweatPink, I received a free pair of yoga capris in exchange for my opinions in this blog post. All opinions are my own.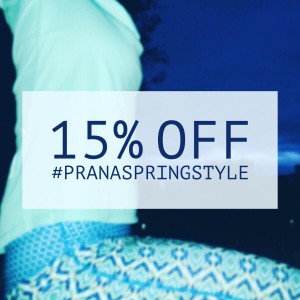 With Easter just around the corner, it's definitively starting to feel like spring cleaning time, or should I say spring shopping? 🙂 Let me introduce you to Prana. Prana is an American company out of California who takes pride in sustainable clothing for women and men. Whether you are out for a hike, doing yoga or more likely sporting nice yoga pants while you go "run" errands, they have you covered.  So, here's my wish list of items from their 2016 Spring catalog. Let me know what you think!
Bathing Suits
Ok, seriously. It's almost that time and living in Florida means that we'll be swimming probably before Easter. I really liked their "create a suit" tool which allows you to choose the style of bathing suit first. Then, you are able to select your prints.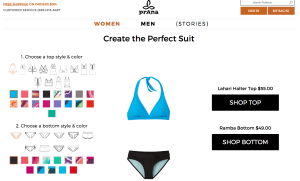 Cute Outfits
So, this outfit would work for casual Friday at the office, meeting with your friends or just being around town. I love the yellow print and white jeans are a must for spring/summer in my book.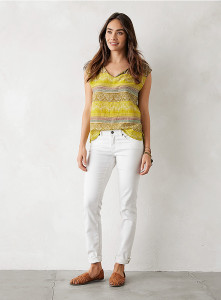 With Strawberry Festival going on right now, this cute jumpsuit would be perfect! It also comes in black/white or purple, but I think the Sunwashed Red looks best.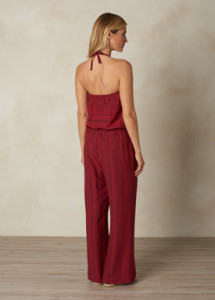 Yoga
Whether you go to a studio for yoga classes or you practice at home, and even if you just love the comfort of yoga pants, these yoga capris are the softest cotton ever. Ever. While the ones I received for the review were the Maison Knicker ones, I'm confident that these would be just as amazing. Fit is something that I struggle with. Sometimes, I'm between sizes and sometimes one size fits too tight and the next size up fits too big. Argh. But with the Maison Knicker ones fit great. They were form fitting without compressing my lower half.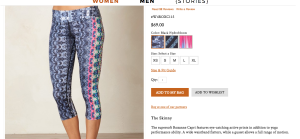 So, prana has shared with me a 15% off promo code! Use PSSS16XM by 3.30.2016 to get your discount. Let me know how it goes. I'm curious to see what you would choose. 🙂 Happy Spring and Happy Shopping to you!