Back in January 2014, I wrote a post about which restaurants I would like to try in 2014. I figured instead of writing a list of resolutions, I would write about something I enjoy: trying new restaurants. I'm happy to report, that I actually made it to all three. Here are my 2014 restaurant reviews.
Ah, Elevage. How I love thee… We went there for brunch on a Sunday morning. I mean, can it get any better than that? First, this place is just beautiful. I'd like to move in and live there, forever. The decor alone is something to dream about.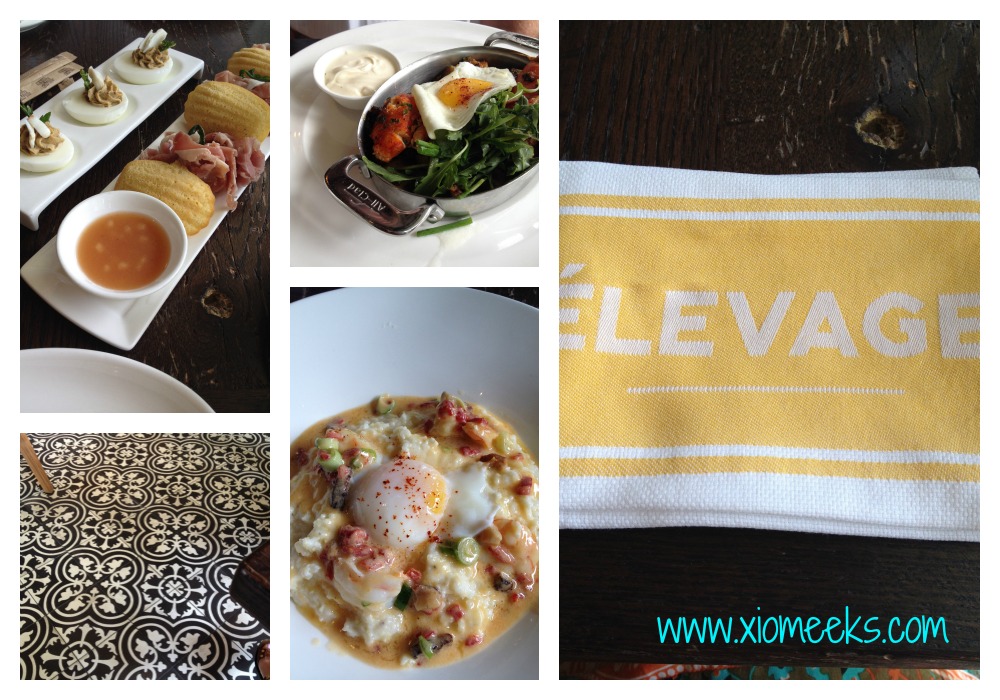 But on to the food. After our trip to Charleston and Savannah, I've become obsessed with grits. So, if I see them on the menu, I have to order them. No surprise, Elevage had them on their menu with a poached egg. Win win. My husband was surprised when I passed on the lobster dish he ordered to try Elevage's grits. Both dishes were amazingly prepared. Fresh and delicious. We hope to get back there soon and try their dinner menu. Oh and before I forget, they serve really good coffee there too. I mean, really good. They use illy, Italian coffee, which has become a staple in our household now!
This place is very unassuming. It's a little spot in a small strip mall type building. We made it there one Monday afternoon right before they begin their dinner serving. The menu options were limited because we got there too early, but everything we had was beautifully prepared and tasty.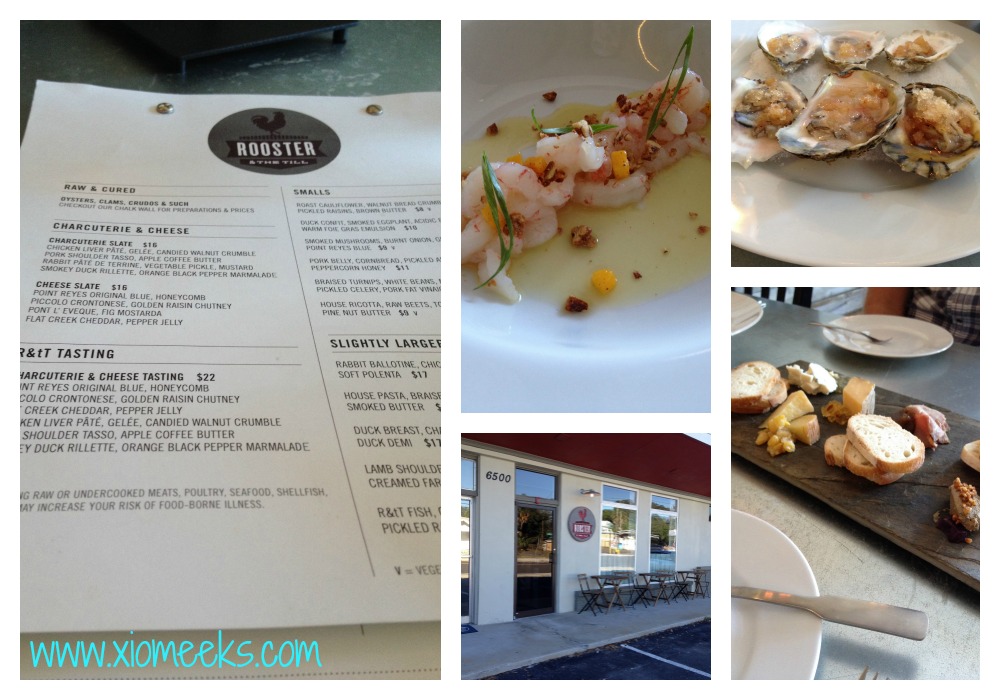 We ordered off their raw and cured menu: oysters, shrimp and charcuterie. Let's start with the seafood. I've never had such fresh oysters and shrimp before! It just melted in your mouth. So much flavor packed in such little bites. The shrimp were so delicately prepared and light, I just wanted more. Definitively, we'll be going back here soon to try their dinner menu!
We had the pleasure of meeting Chef Petraski back in 2012 when he came to Parkesdale for a cooking demonstration. At the time, he was promoting his cookbook and the ravenous pig, which is also located in Winter Park. After a wonderful dinner at the ravenous pig, I knew we had to try Cask and Larder. Knowing Cask and Larder would be a completely different experience than the ravenous pig made it even more interesting.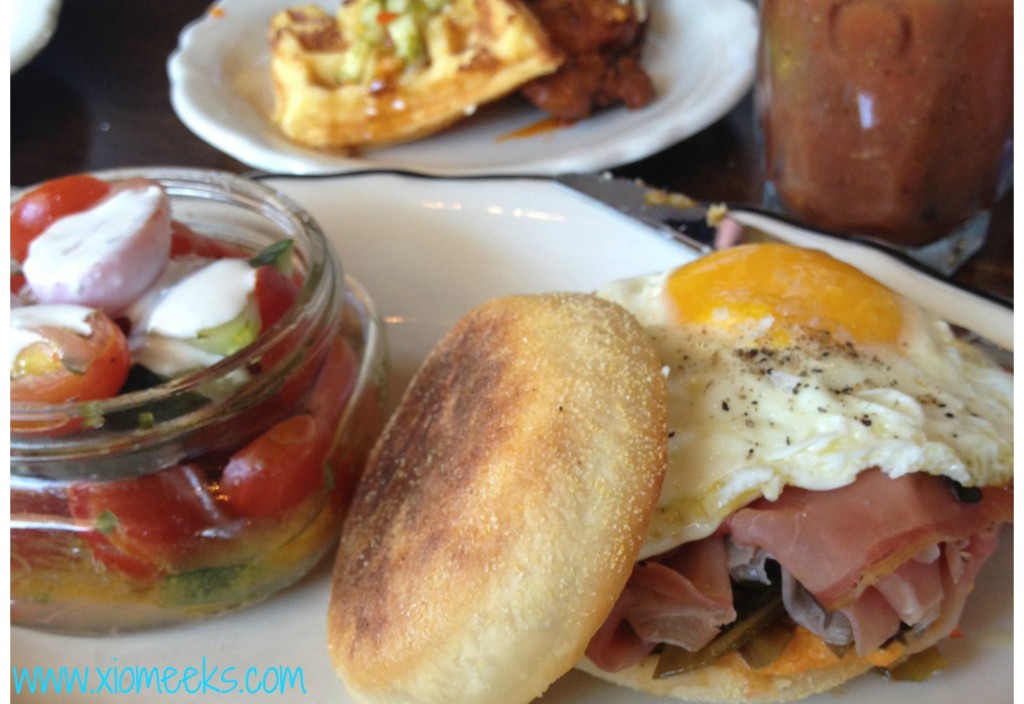 We finally made it to Cask and Larder for breakfast. Their concept is that of a Southern Public House, and by that they mean its' a place to grab a bite to eat, hang out, try some new foods or maybe one of their craft beers. The concept works. The space is beautifully decorated inside with lots of wood and delicious aromas emanating from their kitchen. As you can see in the picture above, I indulged in a Bloody Mary while we were there. First, I like tomato juice, V8, clamato, and vodka as well. Most of the times I don't like them mixed for one reason or another. More often that not, I never finish them. Not this time. This was a perfect Bloody Mary.
On to the breakfast. The sandwich was delicious, but what I remember most is those beautifully seasoned tomatoes in the mason jar on the left. Oh my. Can you say fresh? These were the tastiest tomatoes I've ever had. And please remember, I walk around Parkesdale taking tomatoes off the vines. Shhh, it's our little secret, ok?
Now to think about my 2015 Restaurant Wish List!